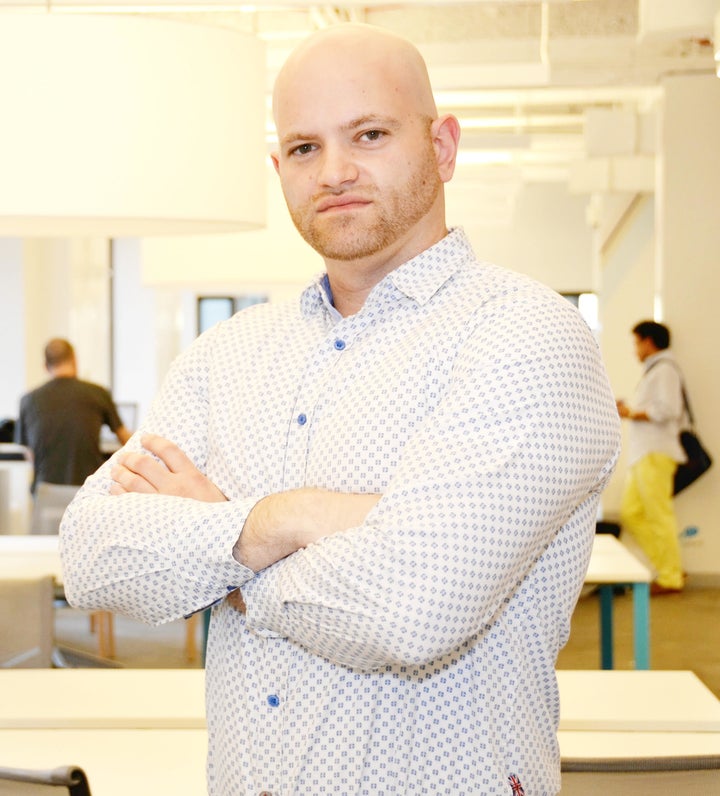 Recently, I sat down with Mark Gold, an investor, marketer, and master networker.
The managing director of 2020 Startups, and a personal brand manager with clients from Bravo, Shark Tank, and Wall St., Mark wears many hats and navigates an ecosystem of movers and shakers, innovators and investors.
I asked him about his thoughts on entrepreneurship and his passion for helping people bring their ideas to life.
How did you get started in doing what you do now?
In college, I launched my first startup called "Sabra Smart," which was a marketing, design and print agency with 5 employees that ended up servicing hundreds of small businesses in the Tri-State. This is where I learned a lot!
I've always understood a great value proposition, but I believe that my curiosity to learn combined with my exposure to a dozen different industries has given me a competitive advantage.
Being around so many great small business owners, executives and bosses from all different types of businesses has enabled me to pick up a lot from the people I worked with. Later in my career, I started really weaving together the people in my network, which made me really valuable to brands, decision makers and all sorts of companies. I became the go-to-guy for marketing and networking.
Working with different industries is what helps me produce out-of-the-box creative strategies and ideas. I often think cross-functionally where most people do not. If something works in the shipping industry, for example, then it's not usually thought of as something that could work in the food and beverage or real estate space. Adapting business models from one industry to another and learning from my experiences has really allowed me to grow.
What is the most rewarding part of your job?
The most rewarding part of my job is seeing people grow. It's all about relationships and seeing how an entrepreneur, partner, or client can grow both personally and professionally. It gives me satisfaction knowing that my creativity, my passion, and my strategies paved the road to that growth.
The clients, partners, and entrepreneurs that I work with are truly an extension of my family. We start out as business partners and usually end up as friends, and I think that's very important actually. If you can't see a potential business partner or client as a friend, you should consider not working with them, because business is a relationship. Ultimately, I think, you have to admire and respect the people you work with.
Why do you enjoy working with entrepreneurs and startups?
Ever since I was a kid I was fascinated by innovation and how there are so many different ways to make things better. I'd watch commercials at 5, 6, and 7 years-old and think about how I would use and improve the products. My imagination would just run wild.
Even as a kid growing up in New York I always heard comments like 'wow that's a great idea you should go do it' or 'I never thought of that before,' so I guess you can say thinking outside-the-box and being innovative just came naturally to me. It's something that I'm very passionate about. In fact, I've turned down projects, even from very wealthy and connected people, because I wasn't passionate about their projects. I won't get involved just for money, life's too short, the project has to move me!
I heard you were part of Shark Tank. What was your involvement with the show?
I wasn't personally involved in Shark Tank, but my client, Stephen Hersh. the CEO of Biaggi was featured on the show. As his personal brand manager, I was heavily involved in acquiring speaking engagements for him and I introduced Stephen to the vibrant startup community in New York City. Either way, it's very exciting. I remember getting phone calls and emails as Stephen was featured on the show. I'll never forget the joy I felt having a client and a friend featured on Shark Tank. Those are the kind of moments you live for in this business.
What does the future hold for Mark Gold? What's next?
Well, nobody knows what the future holds and that's exactly why it's exciting. As for now, I'm looking to expand my influence, my knowledge, and my ecosystem. I'm considering joining an executive education program at Harvard, speaking at TED TALKS, collaborating with several government startup programs, and focusing on the investment side of things.
What gets me excited and motivated — sometimes ecstatic — is knowing that everything I do revolves around bringing innovative initiatives to the wider world. I'm very optimistic about the future, but the way to get there, is to crush it in the present. To stay in touch just subscribe at MeetMarkGold.com
Popular in the Community