President Donald Trump announced his intent to nominate Tennessee state Sen. Mark Green (R) as Army secretary Friday, choosing someone who has spoken out against equality for the lesbian, gay, bisexual and transgender community.
Green, who has sponsored anti-LGBTQ legislation in his state, is drawing opposition from advocates who question whether he can lead an increasingly diverse Army.
"Mark Green is a danger to every LGBTQ soldier bravely serving our country," Chad Griffin, president of the Human Rights Campaign, said in a statement Friday.
Green spoke to the Chattanooga Tea Party in September, telling a questioner that he still believes being transgender is a mental disorder. An attendee asked Green how midlevel and enlisted troops feel about the "social revolution that's being imposed upon them by this government."
Green replied that many service members are younger and are more than fine serving alongside openly gay men and women, which have been allowed in the military since President Barack Obama signed the repeal of "don't ask, don't tell" in 2010. He said that although most millennials are comfortable with people who are transgender, it is a "disease."
If you poll the psychiatrists, they're going to tell you that transgender is a disease. It is a part of the DSM-6, I think it is, the book of diagnostic psychological procedures or diagnoses. It's very interesting to see what's happening in government, or in our nation.

But you ask about how we fix it ― how we get the toothpaste back in the tube. I gotta tell you ― it's going to start with me being the salt and the light to the people around me. I mean, if you really want to bring this back to who's at fault, we got to look a little bit inwardly. We've tolerated immorality. And we're reflecting light.
Watch Green's remarks in the video above, at 1:03:30.
Green did not return a request for comment for this piece.
Being transgender is not a disease. In 2012, the American Psychiatric Association stopped listing "gender identity disorder" as a disease in its Diagnostic and Statistical Manual of Mental Disorders (DSM-5), after years of lobbying by lesbian, gay, bisexual, transgender and queer advocates who argued that it stigmatized transgender people. (There is no DSM-6.)
Gender dysphoria refers to the distress that may accompany the incongruence between one's experienced or expressed gender and one's assigned gender. Although not all individuals will experience distress as a result of such incongruence, many are distressed if the desired physical interventions by means of hormones and/or surgery are not available. The current term is more descriptive than the previous DSM-IV term gender identity disorder and focuses on dysphoria as the clinical problem, not identity per se.
"Green's remarks about over 1.5 million transgender Americans are mean-spirited, patently false and deeply disturbing. Unfortunately, this is what we've come to expect from President Trump's nominees," said Harper Jean Tobin, policy director at the National Center for Transgender Equality.
The Obama administration lifted the ban on openly transgender people serving in the military in June.
The state does not currently have nondiscrimination protections on the basis of sexual orientation or gender identity, although some municipalities do have stronger rules protecting LGBTQ government employees. Green's bill, however, would bar local governments and public universities from looking at companies' internal policies (such as whether they discriminate based on gender identity or sexual orientation) when doing business or giving out contracts ― because it would be considered discrimination against the business.
The bill passed the Tennessee state Senate, but this week the House deferred the measure until next year.
Green is a West Point graduate and physician. He was an Army medic for the special operations team that captured Saddam Hussein in 2003. He later wrote a book about his experience interviewing the former Iraqi dictator.
Green's confirmation would be a significant break with Eric Fanning, the previous Army secretary. Fanning, who held the job under Obama, was the first openly gay person to serve in the role.
The American Military Partner Association, the nation's largest group of LGBTQ military spouses and their families, also recently came out against Green's confirmation.
"Green has made a shameful political career out of targeting LGBT people for discrimination," AMPA President Ashley Broadway-Mack said. "All soldiers and their families, including those who are LGBT, should have confidence that the Secretary of the Army has their back and is working for their best interest. Unfortunately, based on his vicious, anti-LGBT record, Mark Green cannot be trusted to ensure all those who serve have the support they need and deserve."
This piece has been updated with Trump's announcement that he has officially chosen Green.
Want more updates from Amanda Terkel? Sign up for her newsletter, Piping Hot Truth, here.
Before You Go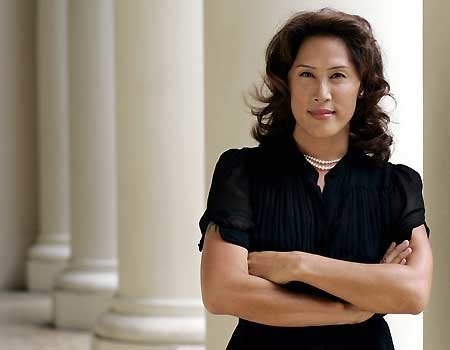 48 Transgender Pioneers
Popular in the Community