Multiple women have accused Mark Halperin, a veteran journalist who co-wrote the book Game Change about the 2008 presidential election, of sexually harassing them while he worked at ABC News, according to a CNN report.
Five women told CNN's Oliver Darcy that Halperin propositioned employees while he was in a powerful position at ABC. Three women accused Halperin of pressing his genitals against them while clothed, and one said he grabbed her breasts against her will. He has denied those allegations to CNN.
An additional two women accused Halperin of sexual misconduct as news of the allegations spread. Reporter Emily Miller said on Twitter late Wednesday that she too was assaulted while working as a junior employee at ABC, but did not elaborate on her story. Another journalist, who spoke to The Daily Beast anonymously to speak candidly, said that Halperin made unwanted advances towards her more than a decade ago that were "just shameless." Both women told the Beast their accounts were separate to those reported by CNN.
Dianna Goldberg told the newspaper she worked as a researcher at ABC News in 1994 when Halperin asked her to sit on his lap while they were in his office. Goldberg, who now goes by her married name, May, said she reluctantly complied, fearing repercussions to her career if she ignored Halperin's request. She said he made similar requests on several subsequent occasions.
Halperin told CNN in a statement Wednesday night: "During this period, I did pursue relationships with women that I worked with, including some junior to me. I now understand from these accounts that my behavior was inappropriate and caused others pain. For that, I am deeply sorry and I apologize.
"Under the circumstances, I'm going to take a step back from my day-to-day work while I properly deal with this situation."
Halperin, 52, has held several senior positions at many prestigious news outlets, most recently as senior political analyst for NBC News and MSNBC. He stepped down from his role at NBC pending investigation of the incidents, the network said in a statement.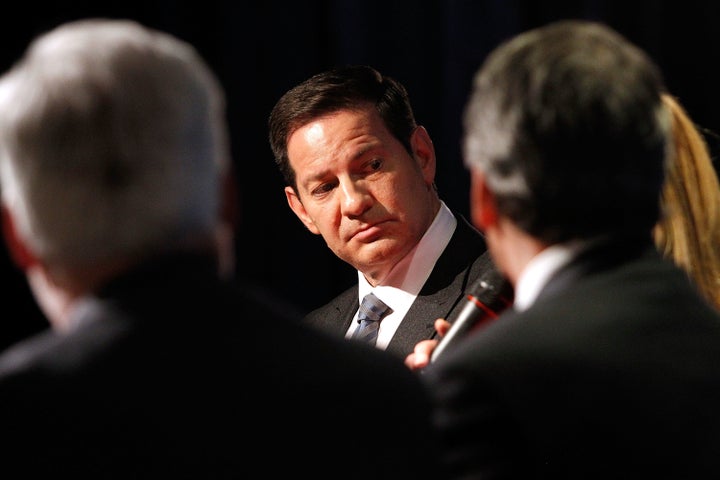 Savannah Guthrie briefly mentioned the report Thursday on NBC's "Today" show. Mika Brzezinski, who hosts MSNBC's "Morning Joe," also addressed the allegations on air. Halperin has been a frequent guest on the show.
"CNN is reporting allegations regarding our friend Mark Halperin over a decade ago, unnamed sources detailing unwanted advances and inappropriate behavior," Brzezinski said during Thursday's episode. "Halperin apologized for the pain his actions caused... we will be following this story as it develops. I'm sure we will be talking about it again when we know more about it."
The women in the CNN report, who asked the outlet to keep their identities private, did not report Halperin to ABC management out of fear of retribution. None of the women told the outlet that Halperin threatened to retaliate against them or promised anything in exchange for sex.
Game Change was published in 2010, and two years later was turned into an HBO film starring Julianne Moore as former Alaska Gov. Sarah Palin. The network said Thursday afternoon that it would no longer proceed with making a film about the 2016 presidential election based on a book written by Halperin and John Heilemann.
CNN's Darcy tweeted late Thursday that Penguin, the publisher of Halperin's upcoming account of the 2016 election, the third Game Change book, had canceled plans to release it with his co-author, John Heilemann.
The allegations are the latest in a string of sweeping news reports that have sent shock waves through the media industry, beginning with an Oct. 5 report in The New York Times that alleged film executive Harvey Weinstein had sexually harassed and assaulted women for decades. And Amazon Studios head Roy Price resigned earlier this month after a producer publicly accused him of sexual harassment.
Read CNN's full report here.
This article has been updated with additional details and responses to the allegations. Alana Horowitz Satlin contributed reporting.
Related
Before You Go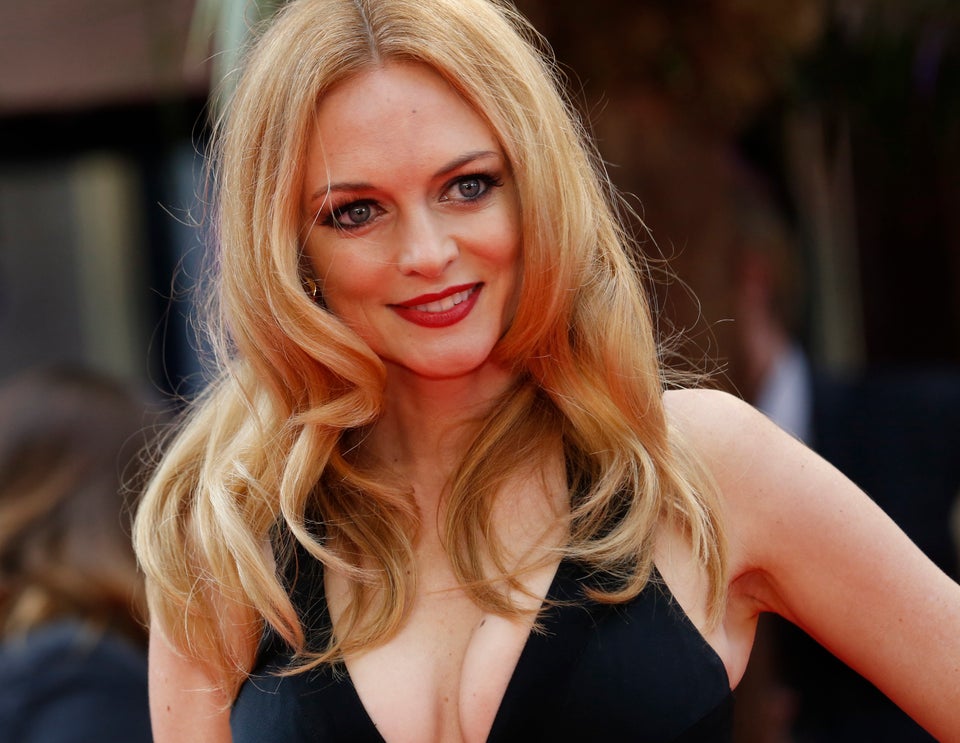 Harvey Weinstein Anthology Copy
Popular in the Community