Someone took a pickaxe to President Donald Trump's star on the Hollywood Walk of Fame on Wednesday and actor Mark Hamill couldn't help but crack some jokes.
The "Star Wars" icon shared images of himself with a jackhammer on the Walk of Fame but insisted that he wasn't responsible for the vandalism.
He even provided an "iron-clad alibi."
The actual suspect in Wednesday's vandalism was 24-year-old Austin Clay, who police said called to report the crime and then turned himself in, according to the Los Angeles Times. He was booked on suspicion of felony vandalism.
James Otis, who attacked Trump's star in 2016, will pay for Clay's $20,000 bail, TMZ reported. Otis pleaded no contest for his act of vandalism and was sentenced to three years of probation and 20 days of community service. He also had to pay $4,400 to replace the star.
Before You Go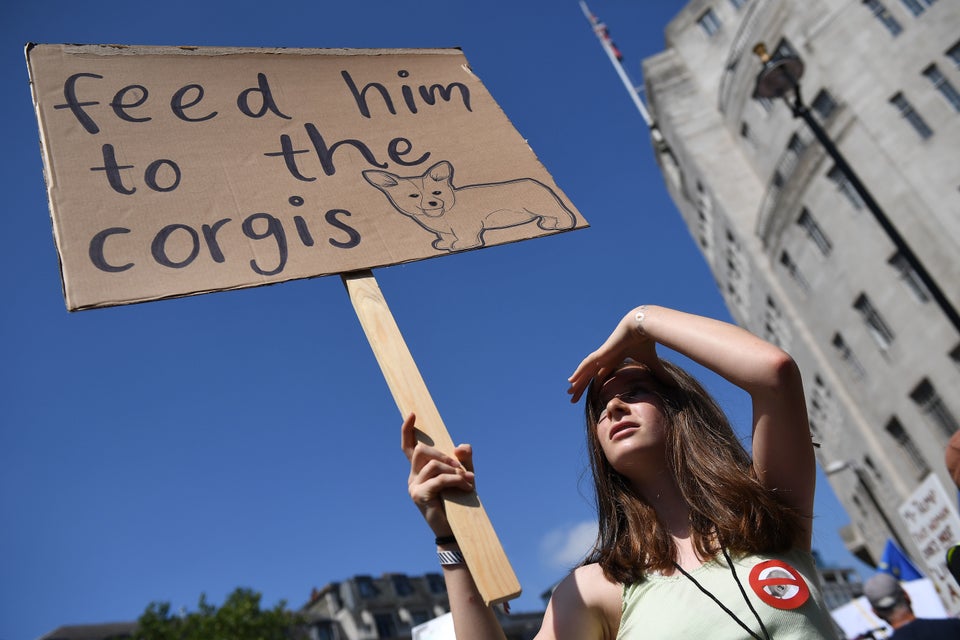 Best Trump U.K. Protest Signs
Popular in the Community