Mark Hamill marked the first anniversary of Carrie Fisher's untimely death with a beautiful tribute to the late actress on Wednesday. Fisher died a year ago today after suffering a heart attack at age 60.
The "Star Wars" actor posted photos of the two together alongside a drawing that depicted Fisher holding her beloved dog, Gary, and raising her middle finger.
"No one's ever really gone..." Hamill captioned the picture, adding the hashtags #AlwaysWithUs and #CarrieOnForever. His quote is the same line that Hamill's character, Luke Skywalker, says to Fisher's character, Leia Organa, in "The Last Jedi."
Fans also remembered the actresses' death by posting tributes on Twitter.
Hamill wrote a moving tribute to his dear friend Fisher earlier this year in a piece for The Hollywood Reporter.
"We ran the gamut over the years, where we were in love with each other, where we hated each other's guts. 'I'm not speaking to you, you're such a judgmental, royal brat!' We went through it all," he wrote. "It's like we were a family."
Hamill added, "Like I say, she was a handful. She was high maintenance. But my life would have been so much drabber and less interesting if she hadn't been the friend that she was."
Before You Go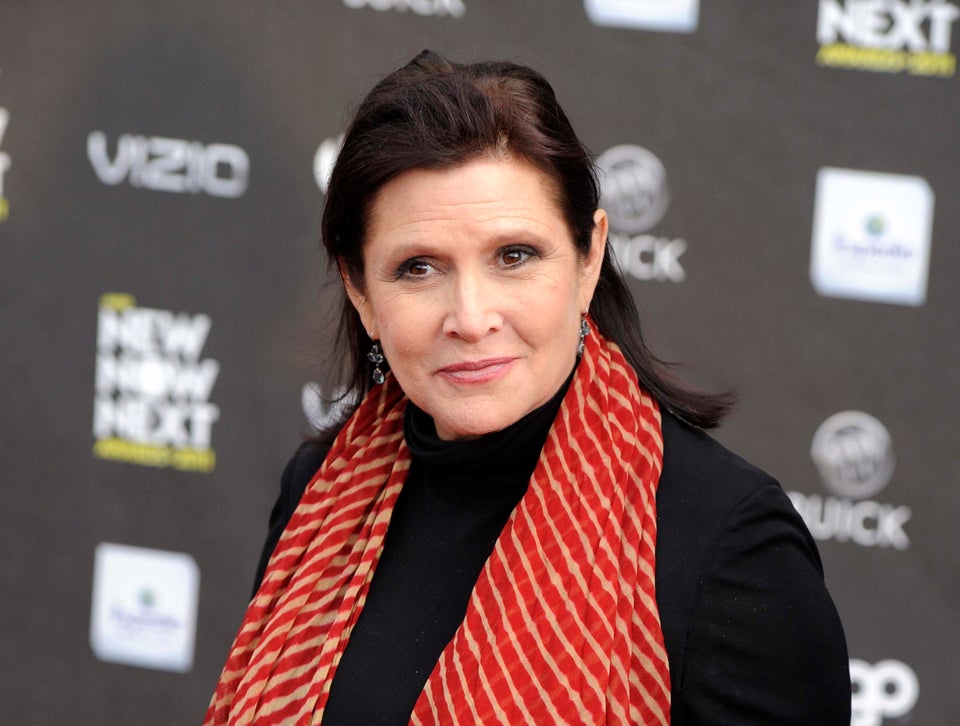 Carrie Fisher
Popular in the Community