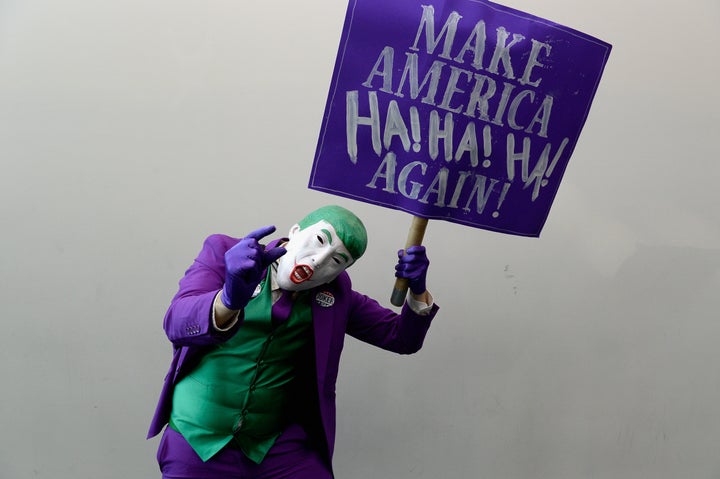 If you thought Donald Trump's tweets couldn't sound any scarier, think again.
"Star Wars" actor Mark Hamill just put a twisted spin on the president-elect's messages by reading one of them in the cackling voice of the Joker from the animated Batman series.
Hamill, who has voiced the diabolical villain since the early 1990s, uploaded the 30-second reading of Trump's New Year's Eve message to Twitter on Saturday. He labeled it "The Trumpster quote #1," suggesting there may be more to come.
The chilling clip was apparently inspired by comedy writer Matt Oswalt, who had suggested that Trump's New Year's Eve tweet sounded like something the Joker might say "before releasing a swarm of killer bees into Gotham." Just before Hamill uploaded his recording, Oswalt pitched what he called a "billion dollar" app that would play back Trump's tweets in the Joker's voice.
Hamill readily jumped onboard.
"Nobody writes better super-villain dialogue than Trumputin!" he declared, using a mashup of the president-elect's name with that of Russia's Vladimir Putin.
Brannigan, as it happens, is an egotistical and sexist senior member of the show's interplanetary military who considers himself a hero, but is actually a brainless coward.
Calling all HuffPost superfans!
Sign up for membership to become a founding member and help shape HuffPost's next chapter
BEFORE YOU GO