Hughes asked Ryan whether Congress would consider legislation to prevent veterans with a history of mental health issues from obtaining guns.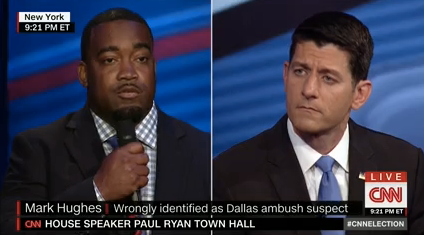 "What are you going to do to ensure that guns do not fall into the hands of individuals with some type of mental disorder, and what is your plan for vets to come back that has the potential disease of mental illness?" Hughes asked.
Hughes mentioned gunman Micah Johnson, an Army Reserve veteran whose parents said he became "a hermit" after returning from Afghanistan. A female soldier had accused him of sexual harassment and said he should seek "mental health" help, according to The Washington Post.
Ryan responded that Congress is weighing bipartisan legislation on mental health and has been pursuing efforts to reform the VA health system. He said nothing about restricting the sale of guns, and argued that a Senate bill to bar gun sales to people on the FBI terror watch list wouldn't prevent mass shootings.
"What we don't want to do is pass a law that we know violates a law-abiding citizen's rights, take away their rights without their due process," Ryan said. "That is unfortunately what I think many people are asking Congress to do. The Senate already defeated it. That's not what we want to do."
Hughes was attending a Black Lives Matter rally in Dallas last week when a gunman opened fire on police officers, killing five. Police initially identified him as a suspect because he was pictured carrying a gun, which Texas allows.
After police and city authorities tweeted his picture, Hughes turned himself in. He was released after questioning.
Hughes later told reporters he had received death threats because of his notoriety.
"Y'all have my faces on national news, are y'all gonna come out and say that this young man had nothing to do with it?" he asked of police. "We've been getting death threats. It was persecution on me, unrightly."
Before You Go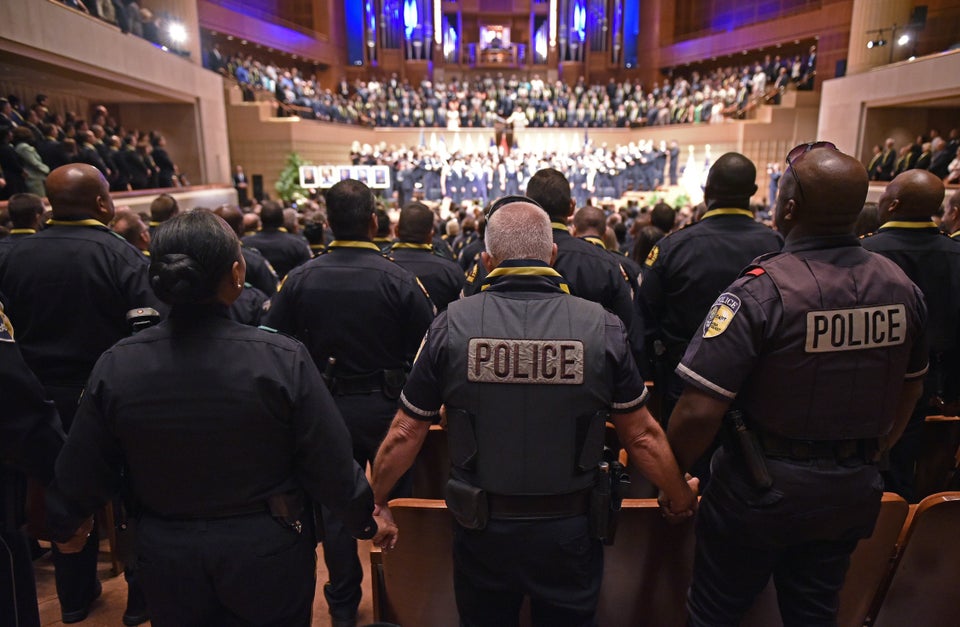 Powerful Images From Dallas Shooting Memorial Service
Popular in the Community