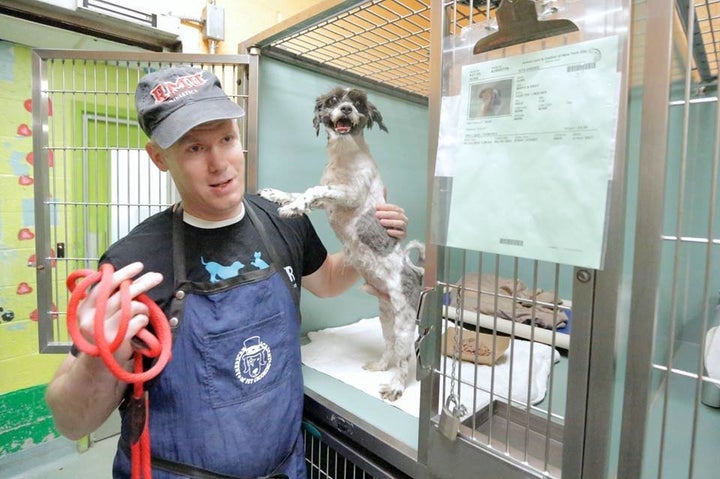 One man is making sure every shelter dog has its day.
"These shelter dogs are afraid and just want to be accepted," Imhof told The Huffington Post. "I'm trying to give some of their self-respect back."
He also enjoys watching the dogs completely transform after they've been groomed.
"They are so much freer and happier," he said. "Their sense of smell is stronger so they like when the matted, dirty fur is off of them."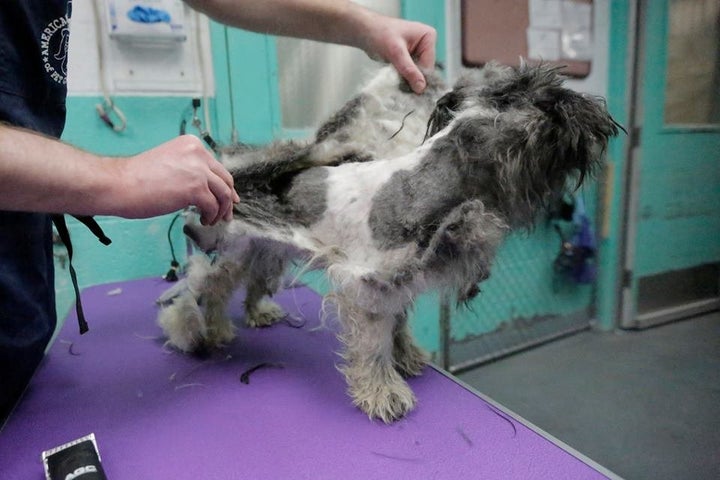 Imhof has seen many pooches do a 180 personality-wise after their coats have had a fresh cut, but one dog named Hershey really touched him.
"He was rescued from an abusive situation for his own safety," Imhof said. The grooming really helped the scared pup come out of his shell.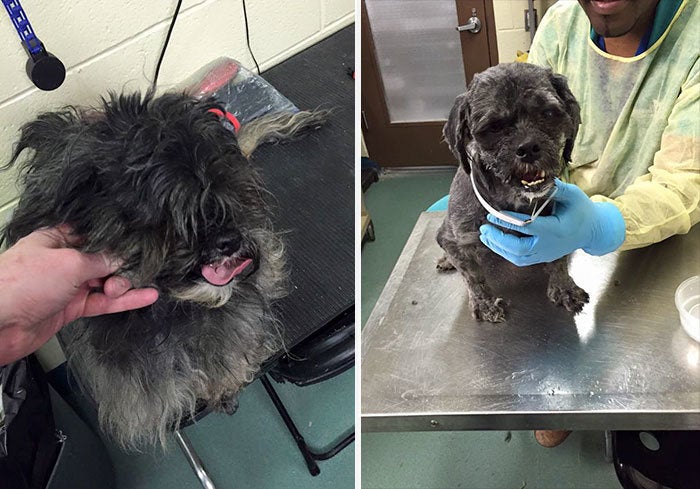 The idea to groom shelter dogs came to Imhof at the tail end of a CPA consulting job. He was in search of a more fulfilling career when his girlfriend pointed out how much he enjoyed being around their four dogs, two of which are senior rescue pit bulls.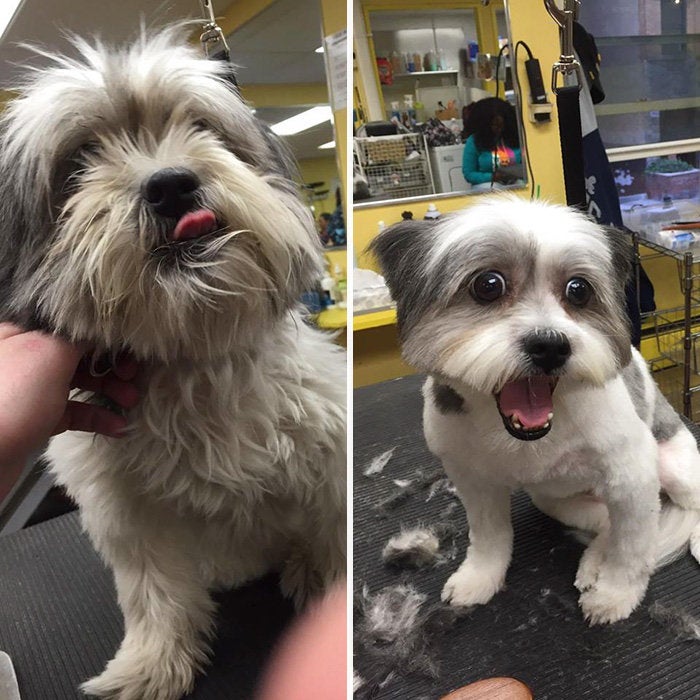 That's when Imhof remembered how the couple initially perceived one of their pit bulls. They had seen pictures of her on the rescue group, Susie's Senior Dogs' Facebook page and fell in love with her pretty pooch face. But when they went to meet her at the shelter, it was a completely different vibe.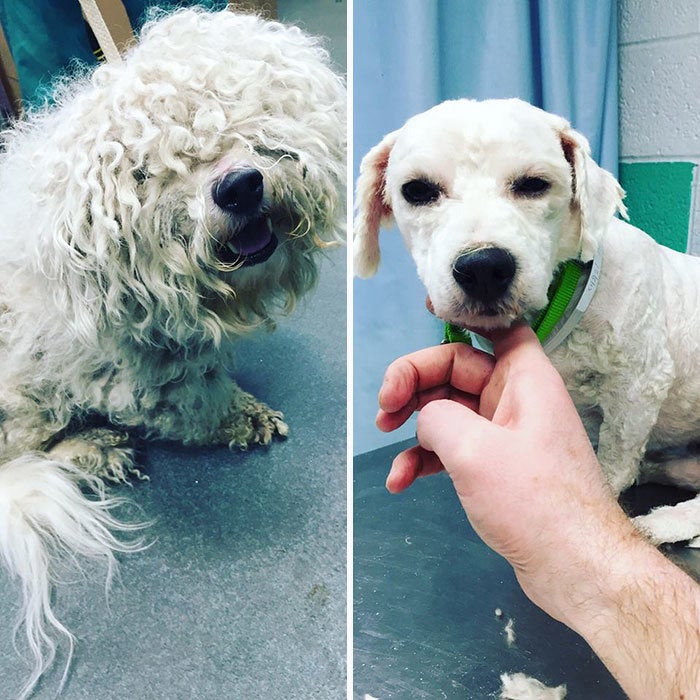 "My girlfriend almost didn't pick her because she looked so broken in real life," Imhof admits. But the pup's sadness stirred something in the couple and they decided to take her home.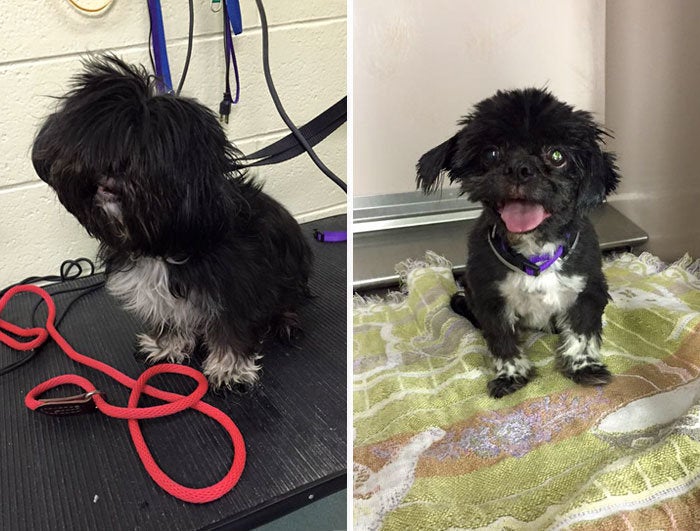 "When I bathed her after we adopted her, the dirt just came off her in clumps. We thought to ourselves, 'Wouldn't it be nice if someone could go to the shelters and help the dogs look better?'" he said.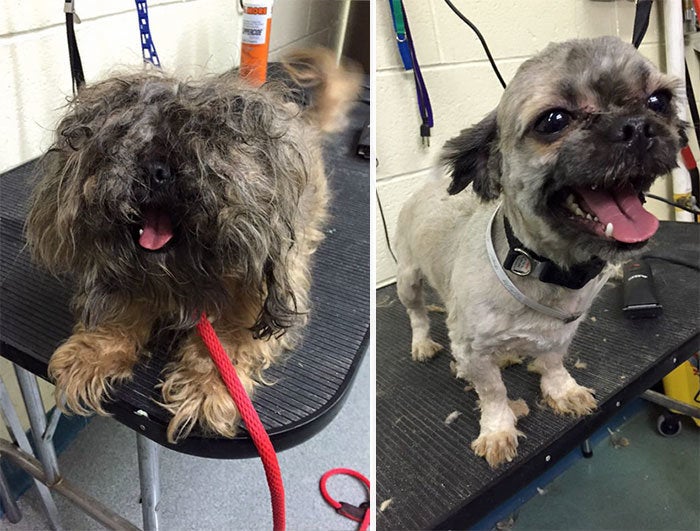 And that was it. The day after Imhof's consulting job ended in October, he went to the American Academy of Pet Grooming in New York City. The day after that, he was in class. By November 2015, he was certified and started his own business, The Dog Guy.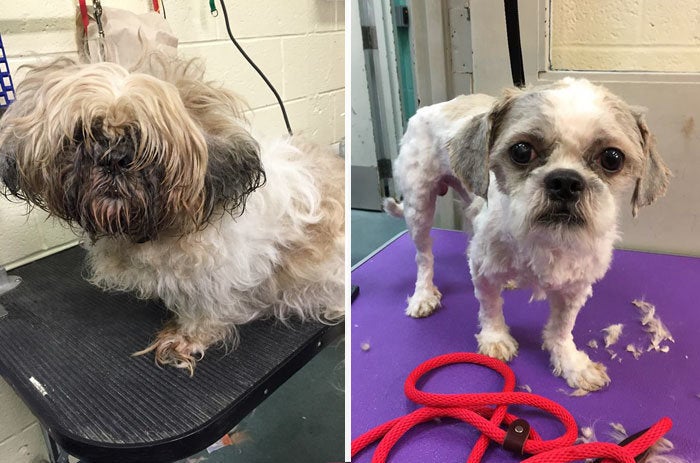 Since he's started, Imhof has groomed almost 100 dogs, 50 of which have been shelter pups -- young and old. Though he has a soft spot for seniors.
"I think seniors are overlooked because people think puppies are cute -- and they are -- but the seniors are usually already trained. The Animal Care Centers of NYC have a behavioral assessment and they work to help the dogs assimilate," he said.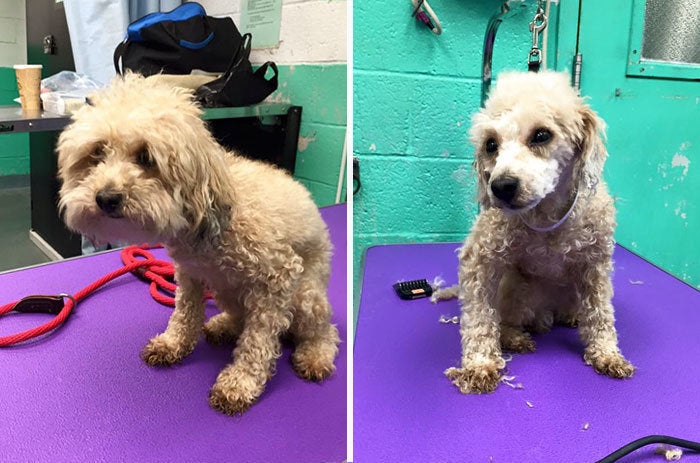 As far as his decision to start his own business is concerned, Imhof has no regrets and finds dog grooming a shear delight.
"If you love what you do, work isn't work."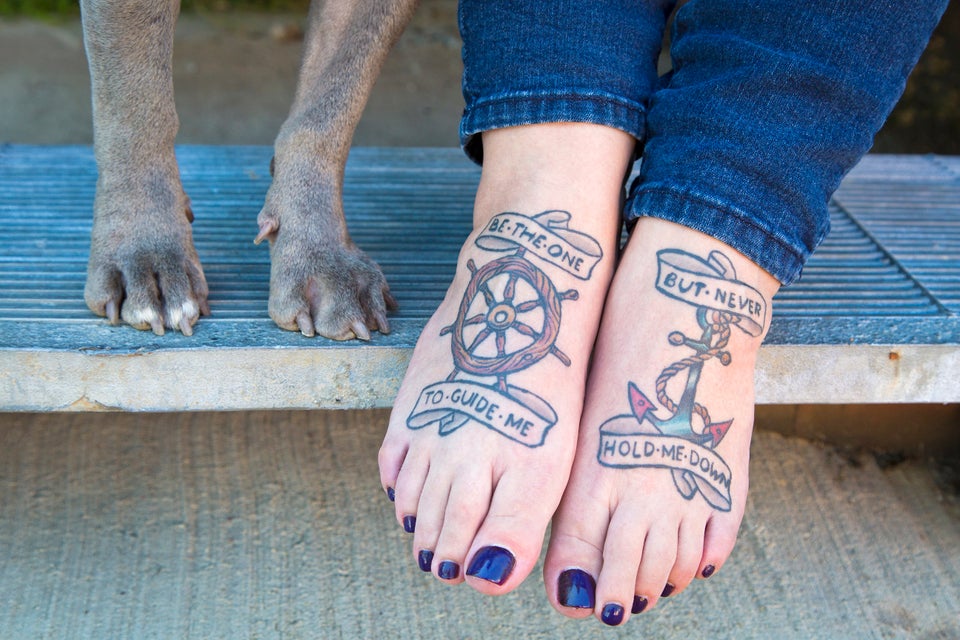 Tattoos & Rescues