WASHINGTON -- Mark Jacobs, a top GOP contender for the seat of departing Iowa Sen. Tom Harkin (D), made more than $34 million as a top executive at Reliant Energy, while his company repeatedly suffered major losses, at times avoided paying federal income taxes, and in some years even received annual net tax benefits from the Treasury Department.
Jacobs is one of five Republican hopefuls who will square off in a June 3 primary. HuffPost Pollster's average of all publicly available polling shows Jacobs currently running second in the race, behind state Sen. Joni Ernst, with much of the primary electorate undecided. Presumptive Democratic nominee U.S. Rep. Bruce Braley leads all Republican challengers in current polling -- but the race is closest against Jacobs, with some conservative pollsters giving Jacobs a slight edge.
Reliant Energy's low -- and sometimes negative -- tax bill while Jacobs was CEO accompanied major losses, and firms can usually discount losses in one year against tax bills that come due in the future. Jacobs left Goldman Sachs to become CFO of Reliant in 2002 and was named CEO in 2007. He sold off part of the company to NRG Energy in 2009, and the remainder to energy giant Mirant in 2010, to form GenOn, which was itself eventually subsumed into the NRG conglomerate.
NRG declined to comment for this story.
There is no indication that Reliant ever violated tax laws during Jacobs' tenure. Reliant also never turned a profit during Jacobs' years as CFO, and only landed in the black in two of his four years as CEO -- 2007 and 2009 -- according to Securities and Exchange Commission filings. The company's total net earnings for the four years he was CEO come out to just $5 million, while its tax bill was negative $2 million -- a benefit from the Treasury Department to the company.
Jacobs received $23.4 million in total compensation during the years he served as CEO.
"When I joined the company, it was on the verge of financial collapse," Jacobs told HuffPost, saying that he negotiated a $6.2 billion financing deal with 23 banks to keep the firm afloat. Jacobs says that four of Reliant's competitors filed for bankruptcy in the years after he became CFO, and that he protected his shareholders from that fate. He also says that his pay was in accordance with industry norms.
"The company paid market-based compensation for all employees," Jacobs said, "including myself."
The SEC does not require companies to disclose their actual tax bill in a given year. Instead, companies list a host of different tax estimates and metrics that represent different aspects of their payments. Independent experts, including the nonpartisan, nonprofit Citizens for Tax Justice, rely on a metric called "current federal income taxes" to gauge a company's annual tax payments. By that measure, Reliant received a net federal tax benefit in 2002, 2003, 2004, 2009 and 2010, paid no taxes in 2006 and 2007, and paid a $7 million IRS bill in both 2005 and 2008.
If 2010 is excluded from the earnings and tax calculations, Reliant secured a federal income tax bill of zero dollars during Jacobs' years at the helm, based on the current federal income tax metric, as the company earned a total of $55 million.
Jacobs said he prefers a different metric that shows his company paid over $20 million a year in taxes between 2005 to 2008, while receiving net federal income tax benefits in 2003 and 2004. Jacobs' metric includes federal, state, local and international income taxes (Reliant operated subsidiaries based in Canada and the Netherlands for most of Jacobs' tenure).
Jacobs also argued that the most important factors for the profitability of the company were unrelated to the performance of the company's management team.
"The power market is a deeply cyclical business, and it's very dependent on commodity prices," Jacobs told HuffPost. "As managers in the industry, what you can do is make sure you run the plants very well. But the biggest driver of profits are the prices of commodities." Jacobs said fracking and natural gas development drove energy prices down, as did the reduced demand for electricity caused by the Great Recession.
"Control the things that you can control," Jacobs said. "You obviously can't control the commodity prices and the overall economics."
Jacobs was paid handsomely as his industry cratered. His single-most lucrative year, according to SEC filings, was 2010, when he was paid $9.7 million after turning the company over to Mirant CEO Edward Muller mid-year. Jacobs left GenOn in 2011.
While the Senate primary race in Iowa has been close all year, Ernst, Jacobs' chief competition for the GOP nomination, has received a few prominent endorsements of late. The Des Moines Register and the U.S. Chamber of Commerce, corporate America's most powerful lobbying group, both gave Ernst the nod this month. But Jacobs' personal wealth would allow him to self-finance a campaign that is likely to stay tight into November.
Iowa is a critical state in the 2014 midterms. The Senate electoral map has Democrats playing defense in many conservative states. Republicans have won Iowa just once at the presidential level since the Reagan years, but margins are typically close, and the state is a hotbed for hardline social conservatives like GOP Rep. Steve King.
Harkin, the state's outgoing Democratic senator, is one of the most liberal members of the Senate.
Republicans need to gain six seats in order to wrest the Senate from Democratic control. Democrats are retiring in Montana, South Dakota, West Virginia and Iowa, and the GOP is looking to unseat Sens. Mark Begich (D-Alaska), Mark Pryor (D-Ark.), Kay Hagan (D-N.C.) and Mary Landrieu (D-La.), while Democrats are on offense in Kentucky and Georgia. Republicans appear likely to pick up South Dakota and West Virginia, and polling shows very close races in the other states.
Jacobs' campaign website describes him as a "successful, principled businessman" who "navigated Reliant through an unprecedented series of extreme challenges."
"I think we're all frustrated with Washington, D.C. today. Congress has less than a 10 percent approval rating, and if we really want change, we've got to send a different type of person over there. We're not going to change Washington by sending a same old, same old career politician there," Jacobs said, taking a shot at both Braley and Ernst, a state senator. "I learned a lot through that private sector experience about how to handle a big financial problem," saying that he paid down $7 billion of the company's $9 billion debt burden before selling the firm.
Article updated to reflect the existence of Reliant's Canada-based subsidiary.
Support HuffPost
The Stakes Have Never Been Higher
Before You Go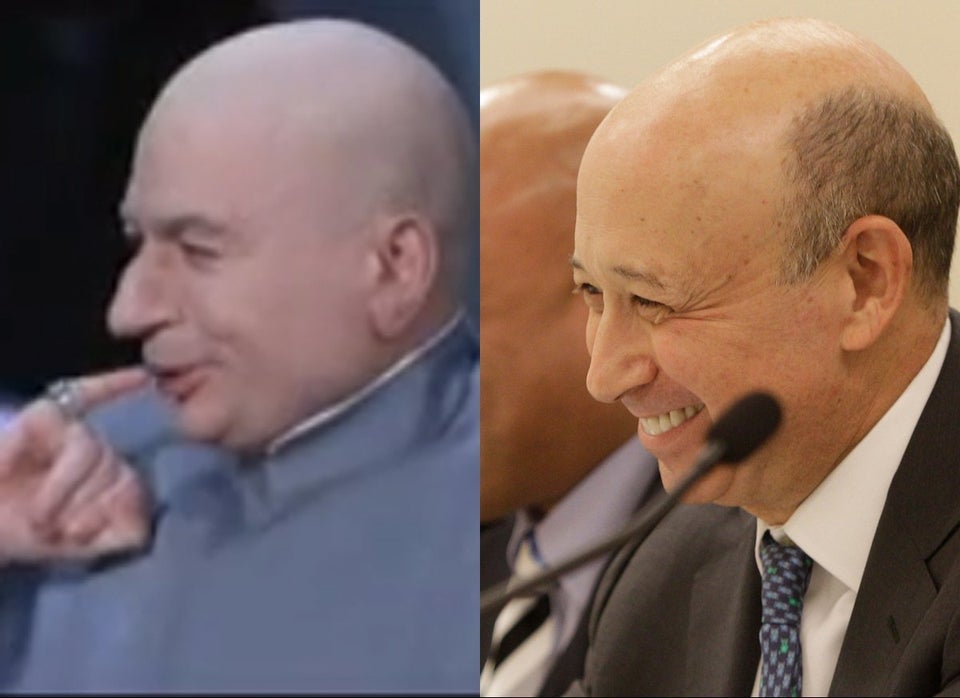 CEOs Who Look Like Villains
Popular in the Community