WASHINGTON -- As Republican candidates figure out how to best win over women voters, Iowa GOP Senate candidate Mark Jacobs thinks he has the answer: appeal to their emotions.
"I think you have to connect with women on an emotional level," said Jacobs. "And with a wife of 25 years and an 18-year-old daughter, I've had a lot of coaching on that."
Last week, Politico reported that the National Republican Congressional Committee and House Speaker John Boehner's (R-Ohio) office are "meeting with top aides of sitting Republicans to teach them what to say -- or not to say -- on the trail, especially when their boss is running against a woman."
"[We're] trying to get them to be a little more sensitive," Boehner said of fellow Republicans at a press conference on Thursday. "You know, you look around the Congress, there are a lot more females in the Democratic caucus than there are in the Republican conference. And some of our members just aren't as sensitive as they ought to be."
Jennifer Lawless, the director of the Women and Politics Institute at American University, told The Huffington Post that like men, women voters want to know their candidates are "competent, can lead and have a sense of empathy and integrity."
"Certainly, there can be gender gaps on issue salience -- women, for example, might be more concerned than men about issues affecting women, families, and children," she said. "But it's the attention candidates spend on those issues and their ability to demonstrate that they understand challenges women face that matter.
"It's not about talking to the female electorate as though you are their husband or father," she added. "In fact, doing so plays into damaging stereotypes and reinforces the notion that women need to be treated in a way that is somehow less serious and cerebral."
Neither Jacobs' office nor the Republicans' Senate campaign arm -- the National Republican Senatorial Committee -- returned a request for comment.
Jacobs, a former energy CEO, is one of seven Republicans running for the seat being vacated by Sen. Tom Harkin (D-Iowa). Rep. Bruce Braley (D-Iowa) is running on the Democratic side.
In the 2012 elections, Republican Senate candidates often attracted attention for their inability to reach women's voters, with former Rep. Todd Akin (R-Mo.), then running against Sen. Claire McCaskill (D-Mo.), famously saying he believed women were able to stop themselves from getting pregnant after a "legitimate rape."
"GOP Senate Candidate Mark Jacobs, Rep. Boehner and the whole Republican Party know from experience that it is not a good election strategy to demean woman voters -- and yet they seem committed to continuing to do that," said Nita Chaudhary, co-founder of UltraViolet, which advocates for women's rights through online activism. "The way to talk to women is to treat them with respect and understand that we are adults. For some reason, the GOP has a hard time doing that."
"Ultimately, when it comes to winning votes, actions speak louder than words," she added. "So we are eager to hear Mark Jacobs' plan for ensuring women earn equal pay for equal work and guaranteeing women have the ability to control their own health care decisions."
Before You Go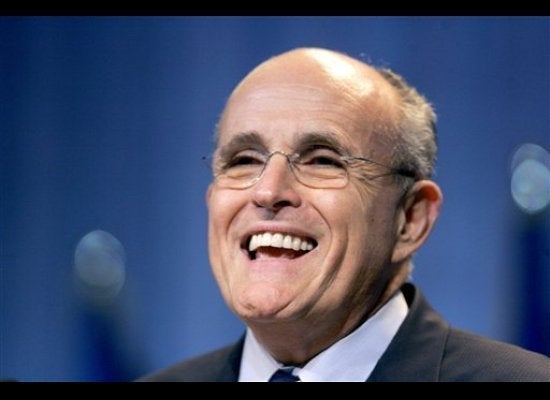 Out-Of-Touch Politicians
Popular in the Community