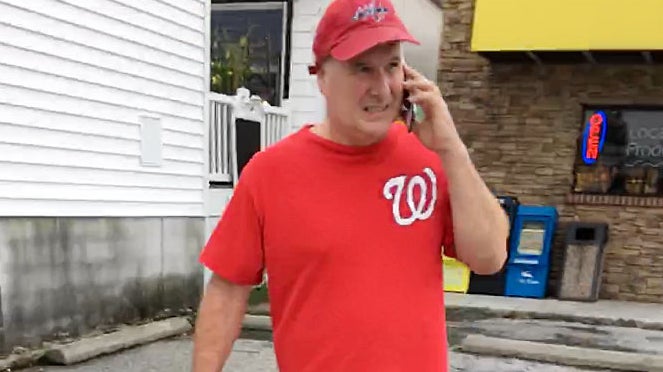 WASHINGTON ― Mark Judge, the man who was said to be present when Brett Kavanaugh allegedly sexually assaulted Christine Blasey Ford, was in Washington, D.C., meeting with his lawyer Friday afternoon.
HuffPost confirmed that Judge arrived at the firm Cozen O'Connor around 1:30 p.m., just as the Senate Judiciary Committee was preparing to vote to advance Kavanaugh's Supreme Court confirmation.
His lawyer, Barbara Van Gelder, also issued a statement Friday afternoon saying he was willing to cooperate with any law enforcement investigation, so long as it took place "confidentially."
The Senate Judiciary Committee on Friday afternoon voted along party lines to send Kavanaugh's nomination to the full Senate, but Sen. Jeff Flake (R-Ariz.) strongly implied that he would not support Kavanaugh unless the FBI first conducts an investigation in the next week.
On Friday afternoon, the committee said it would ask the White House to request a supplemental background check into Kavanaugh.
Blasey has alleged that Kavanaugh and Judge locked her in a room when they were all in high school. She said Kavanaugh pinned her to the bed and sexually assaulted her while Judge was present.
Judge has denied Blasey's allegations. He has written extensively about his drunken high school escapades at Georgetown Preparatory School, where he was good friends with Kavanaugh.
Popular in the Community