As a former NASA astronaut, retired Navy Capt. Mark Kelly has seen some of the most unique views of the earth.
In response to the news Thursday that President Donald Trump would withdraw the U.S. from the Paris Agreement on climate change, Kelly tweeted that "seeing the Earth from 250 miles up gives you a new appreciation for the environment" and slammed Trump's decision as "irresponsible."
Responding to reports one day earlier that Trump would indeed exit the climate deal, Kelly noted Wednesday via Twitter: "My 1st space flight was in 2001, my last in 2011. I saw our planet change in one decade. This is nuts."
In response to Trump's Thursday comment that he was "elected to represent the citizens of Pittsburgh, not Paris," Kelly's twin brother, Scott, who is also a retired NASA astronaut, tweeted:
Earlier in the day, Scott Kelly shared images of his year in space with a message encouraging clean energy over fossil fuels like coal.
Former NASA astronaut Leland Melvin has made similar comments about how seeing the earth from space made him want to conserve the planet. In a 2015 interview with HuffPost, Melvin said, "If you had more people able to see this vantage point, it would shift and maybe make you want to do more good to save our civilization."
The United States' exit from the historic climate deal it helped broker is expected to have significant effects on everything from trade to foreign relations. The 2015 agreement was ultimately ratified by 147 countries, including the U.S. and China, the two largest emitters of greenhouse gases.
Before You Go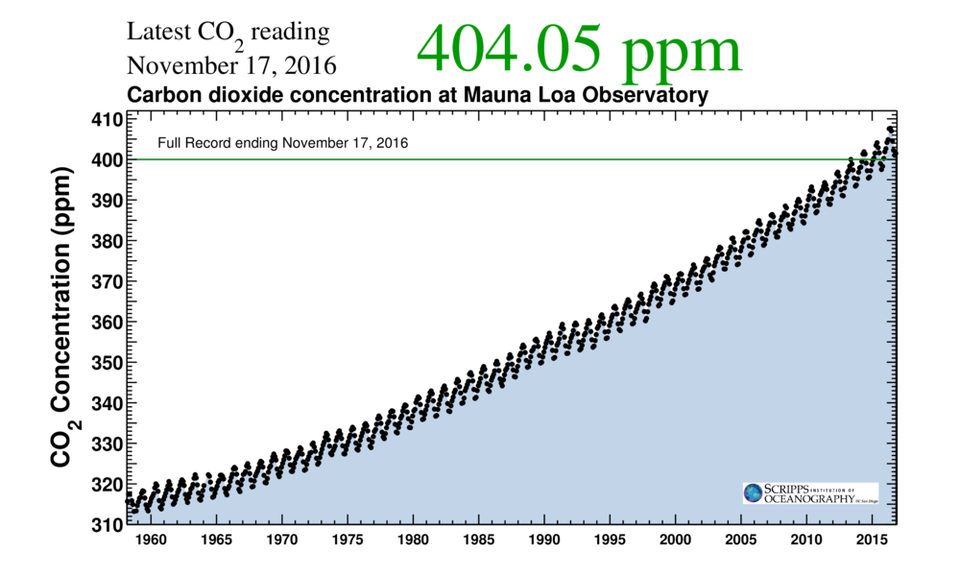 Climate Visuals For The Climate Change Denier In Your Life
Popular in the Community