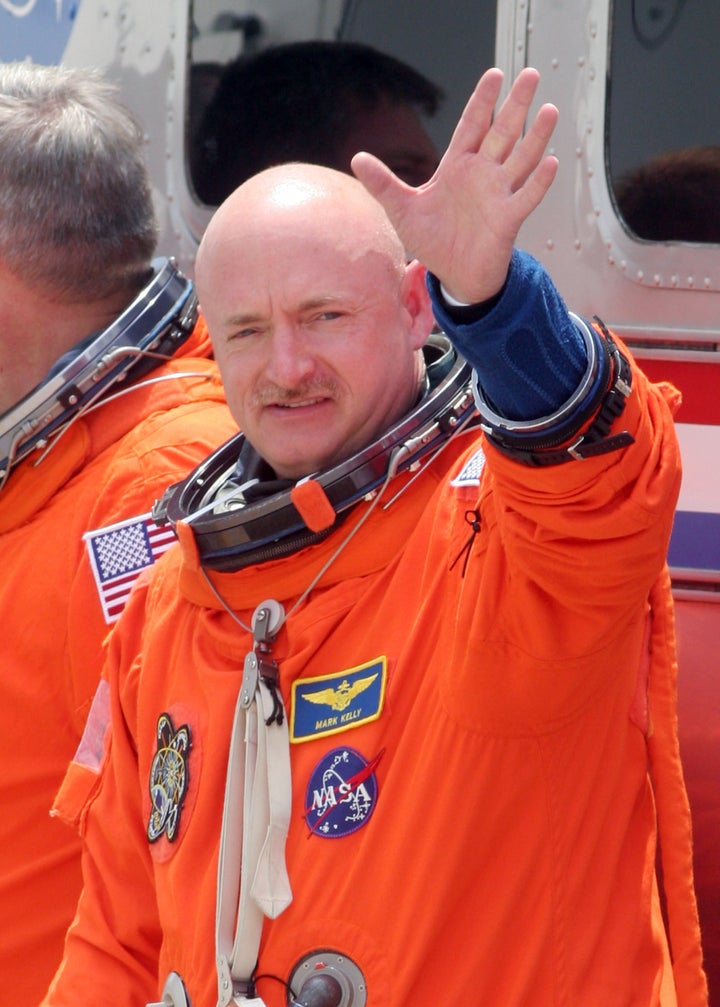 Astronaut Mark Kelly announced today that he is retiring from NASA in order to focus on the recovery of his wife, Gabrielle Giffords.
"Today, I am humbled to announce that after 25 years of service to our country, I am retiring from the United States Navy and leaving NASA, effective Oct. 1," he said on his Facebook page.
Words cannot convey my deep gratitude for the opportunities I have been given to serve our great nation. From the day I entered the United States Merchant Marine Academy in the summer of 1982 to the moment I landed the Space Shuttle Endeavour three weeks ago, it has been my privilege to advance the ideals that define the United States of America.

This was not an easy decision. Public service has been more than a job for me and for my family. My brother continues to serve in NASA and in the Navy. My parents are retired police officers. And my wife Gabrielle proudly serves in the U.S. House of Representatives. ...

As life takes unexpected turns we frequently come to a crossroads. I am at this point today. Gabrielle is working hard every day on her mission of recovery. I want to be by her side. Stepping aside from my work in the Navy and at NASA will allow me to be with her and with my two daughters. I love them all very much and there is no doubt that we will move forward together. After some time off, I will look at new opportunities and am hopeful that one day I will again serve our country.
Kelly, who is 47, began his NASA career in 1996. He has traveled to the International Space Station four times and served aboard space shuttles Endeavour and Discovery. Most recently he was commander of Endeavour's final mission, which ended June 1.
Giffords, 41, was released from a Houston hospital last week and is set to start outpatient therapy. She had been in the rehab facility since late January, a few weeks after being shot in the head in Arizona, and is now living with Kelly at his home in League City, a town 26 miles south of Houston. She will continue outpatient therapy at TIRR Memorial Hermann, the same hospital where she underwent rehabilitation.
Calling all HuffPost superfans!
Sign up for membership to become a founding member and help shape HuffPost's next chapter