A police chief in a small town in Pennsylvania is attracting controversy this week after posting a series of YouTube videos attacking people that disagree with his views on gun rights.
Mark Kessler, police chief of Gilberton Borough and a member of the North Schuylkill school board, caught the attention of viewers earlier this month with profanity-laced videos blasting "libtards" and Secretary of State John Kerry for supposedly wanting to take away his guns.
In the video above, which contains NSFW language, Kessler goes on the offensive.
"Fuck all you libtards out there ... yous take it in the ass," he says in the video, posted in mid-July. "I don't give a fuck what you say, so you can all go fuck yourselves. Period."
In a separate video, Kessler takes aim at Kerry and the Obama administration for their support of a UN arms trade treaty. The agreement, designed to stem the trafficking of illicit weapons to terrorists, warlords, organized crime figures and human rights violators, has emerged as a popular bugbear for gun rights activists who claim that it will be used to confiscate guns domestically.
The initial round of videos apparently made enough of a stir for Kessler to make an apology video, in which he offers a tongue-in-cheek "sorry" for "hurting feelings," before shooting off a bunch of rounds from an automatic assault rifle.
The videos are just a few in a series that express Kessler's outspoken and extreme brand of gun rights activism. According to the Morning Call, Kessler has also organized a volunteer group called the Constitutional Security Force. While the group doesn't consider itself to be a militia, it does vow to take up arms to protect against tyranny.
The displays caught the attention of a number of local residents this week, who have reportedly raised concerns with town officials.
At least one borough councilman has called the videos "unacceptable" for a police chief, according to WFMZ.
But Gilberton Mayor Mary Lou Hannon noted that Kessler's actions came during his "free time," and said it would be "terribly inappropriate to comment."
"As you may already know, the Borough of Gilberton supports the U.S. Constitution, as well as the Pennsylvania Constitution, and therefore has made no law which would impede its employees' First Amendment rights," she said in a press release. "Anyone asking the borough to take action against the chief, when he has committed no illegal act, no violation of policy and no misuse of borough time, is asking that we establish an official political view of the borough and impose it upon one or more of our employees, which would obviously be unconstitutional. Each member of council, each employee and each citizen is not only entitled to their own political opinions but also the right to express them. We will not take action to quash free speech, whether or not each member of council or any member of council agrees with it."
While there are no plans to reprimand Kessler despite the outcry, Pennsylvania's Standard Speaker reports that Kessler's behavior has also emerged as an issue among some candidates for local office. Most have sought to dismiss the controversy.
Kessler meanwhile told the Speaker that the videos are "in support of the Constitution," and were created as commentary, not a reflection of his work as a law enforcement officer.
Before You Go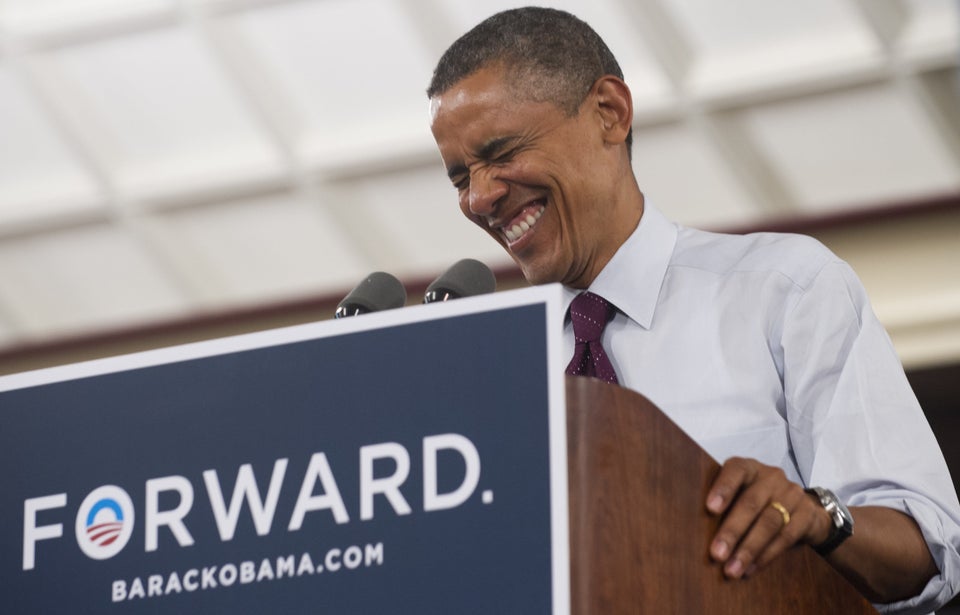 HAHA: Politicians Cracking Up
Popular in the Community