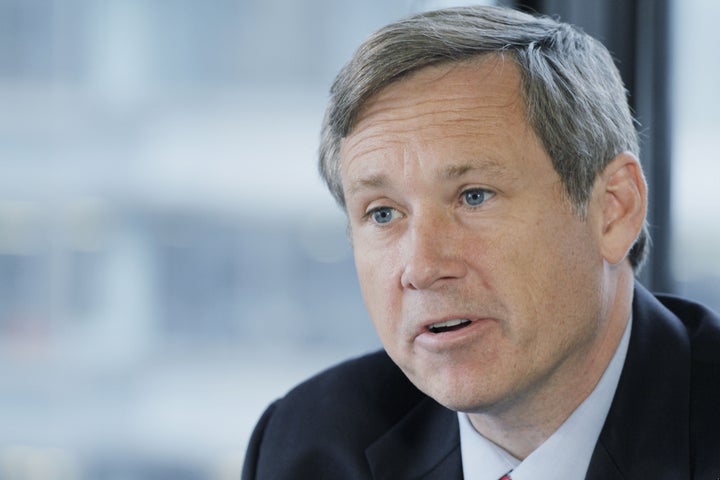 A secret recording obtained by ABC-7 Chicago last week has Mark Kirk defending comments he made about preventing voter fraud in predominantly African American Chicago communities.
Kirk, speaking to Republican leaders, was recorded saying that he planned to hire a voter integrity squad to monitor African-American communities that tend to vote Democratic, ABC reports.
"These are lawyers and other people that will be deployed in key, vulnerable precincts, for example, South and West sides of Chicago, Rockford, Metro East, where the other side might be tempted to jigger the numbers somewhat," Kirk says on the tape.
Alderman Freddrenna Lyle, an Alexi Giannoulias supporter, ripped Kirk for his comments:
"For him to insinuate that there is some vote fraud going on in these communities is just an insult to the hundreds and hundreds of people who serve as election judges on elections. I find it disgraceful and insulting."
Kirk supporters told ABC that Giannoulias supporters are playing the race card out of desperation.
This is not the first time a Republican candidate has publicly accused the Chicago-area of being ripe for voter fraud. When speaking at Glenn Beck's Right Nation 2010 event in September, Republican gubernatorial candidate Bill Brady implied that the city of Chicago could "steal" votes from him.
"We're doing well in the polls, but we want you to think we're down," Brady told the crowd, according to the Chicago Sun-Times. "There's one city that might steal four or five points from me on the night before the election. . . . We need your help."
WATCH ABC's coverage of the secret Kirk recording here:
Calling all HuffPost superfans!
Sign up for membership to become a founding member and help shape HuffPost's next chapter