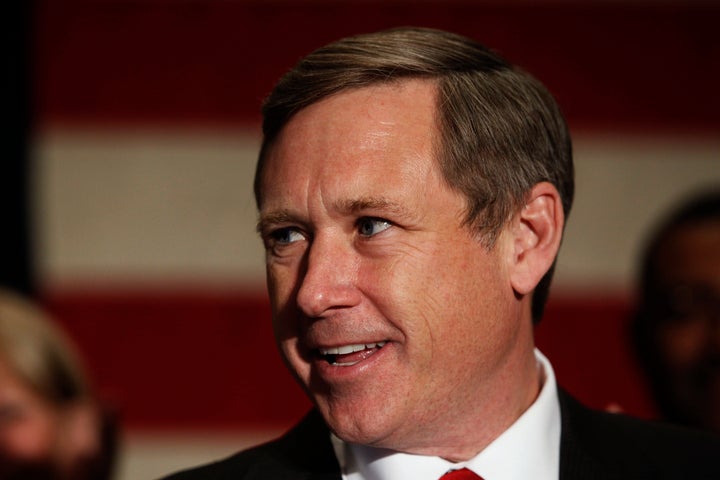 WASHINGTON ― Sen. Mark Kirk (R-Ill.) won't say which presidential candidate he's voting for, a curious move considering he's now changed his mind about his endorsement four times.
"I said that largely out of total frustration," Kirk said. "The joke I've seen going around is, 'If you had a rowboat and it sprung a leak with Hillary and Trump in it and it sank, who would win?'"
Asked if that means he doesn't have a candidate he's planning to vote for, the Republican senator replied, "I don't at this point. Pretty frustrated by the choice that we have now."
His latest position, which is that he has no candidate, comes less than two weeks before Election Day.
Asked for comment on Kirk's changing positions, his campaign spokesman Kevin Artl had only this to say: "Give it up."
Kirk isn't the only GOP lawmaker in a tight race who is trying to escape Trump's shadow. Sen. Pat Toomey (R-Pa.) won't say who he's voting for, either. Senate hopeful Joe Heck (R-Nev.) said Tuesday that voters don't have a right to know who he's voting for. Rep. Mike Coffman (R-Colo.) said he might not vote at all.
HUFFPOST READERS: What's happening in your state or district? The Huffington Post wants to know about all the campaign ads, mailers, robocalls, candidate appearances and other interesting campaign news happening by you. Email any tips, videos, audio files or photos to scoops@huffingtonpost.com.