WASHINGTON ― Sen. Mark Kirk (R-Ill.), one of the GOP's more endangered senators, got a little more endangered Saturday after an influential LGBTQ rights group and gun violence opponents withdrew their endorsements.
The Human Rights Campaign and Americans For Responsible Solutions retracted their stamp of approval after Kirk mocked the heritage of his opponent, Rep. Tammy Duckworth (D-Ill.).
During a debate Thursday, Duckworth mentioned that her ancestors served in the U.S. military all the way back to the Revolutionary War. (Her mother was a Thai woman of Chinese descent.)
"I forgot that your parents came all the way from Thailand to serve George Washington," Kirk said.
After being heavily criticized, Kirk tweeted out an apology.
But the Human Rights Campaign was not impressed.
"On Thursday night, Sen. Kirk's comments about his opponent's heritage were deeply offensive and racist," the group's president, Chad Griffin, said in an open letter to supporters Saturday. "Sen. Kirk tweeted an apology that failed to adequately address the real harm and magnitude of his words. So today, following a vote by our board's committee, the Human Rights Campaign withdrew our support of Sen. Kirk."
HRC makes an effort to be bipartisan in its endorsements, since it requires support from both sides of the aisle to advance legislation. Kirk had earned a 100 percent rating from the group.
The civil rights group did not stop with un-endorsing Kirk, however. It also threw its weight and activist network behind Duckworth.
"The diversity of our movement is our greatest strength, and Sen. Kirk's remarks were an affront to our most fundamental values. We have therefore voted to endorse Congresswoman Tammy Duckworth," Griffin wrote.
Similarly, ARS, which was found be former Rep. Gabrielle Giffords (D-Ariz.) and her husband, Mark Kelly, to combat gun violence, dumped its endorsement of one of the few Republicans who had been willing to work on gun issues.
"In public office, your values matter as much as your votes," said Peter Ambler, the head of the group's political action branch. "Sen. Kirk's racist attack on Congresswoman Duckworth is unacceptable and represents a low point, even in this election season. For that reason, Americans for Responsible Solutions PAC is revoking its endorsement of Senator Kirk. While we believe the path to responsible change and communities safer from gun violence must include Republican champions, we cannot continue to support Senator Kirk. A man who is not worthy of your vote cannot be worthy of our endorsement."
Duckworth continued her family tradition of serving in the military and fought in the Iraq War, where she lost both legs and was awarded a Purple Heart.
According to HuffPost Pollster's aggregation of publicly available polls, Duckworth leads Kirk by nearly 9 points, and there's a 98 percent chance Duckworth will win.
CORRECTION: Due to an editing error, part of this article initially misstated Mark Kirk's party affiliation. He is a Republican. This article has also been updated to include information on ARS retracting its endorsement.
Before You Go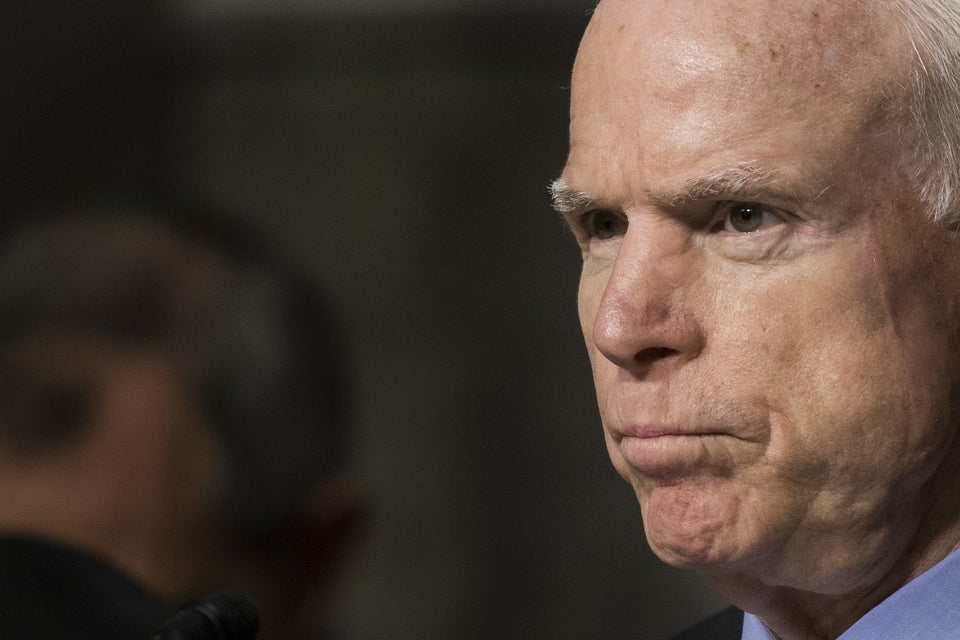 Republicans Who Have Withdrawn Their Support For Donald Trump
Popular in the Community