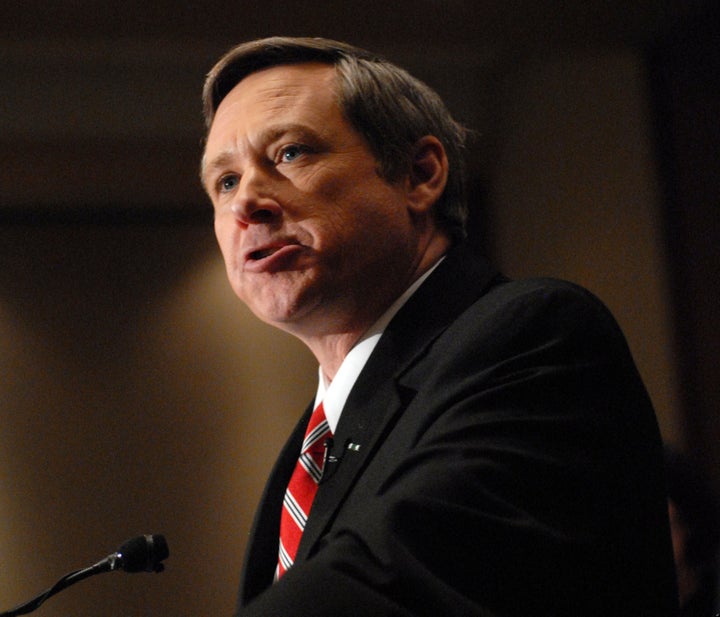 On Monday, the Giannoulias campaign sent out a press release claiming that Kirk has taken $54,010 from employees of Goldman Sachs--$21,600 of which for his current Senate campaign. The release also cited Center for Responsive Politics, which reports that Kirk has raised $1.26 million from the securities and investment industry to date.
On Friday, the Securities and Exchange Commission announced that it is suing Goldman Sachs for its role in a shady derivatives scheme, accusing them of defrauding investors by failing to disclose conflicts of interest in mortgage investments it sold as the housing market was weakening.
"For Wall Street bankers, a campaign contribution to Mark Kirk must be viewed as a pretty good investment," Alexi for Illinois campaign spokesman Matt McGrath said in a statement. "He takes their money and votes their way every single time."
Kirk held a press conference in Chicago Monday where he said he will "err on the side of caution" and return the money he has accepted from the Wall Street giants. Bloomberg reports that Kirk's campaign is still determining how much Goldman employees donated to him.
The Senate is set to begin debating Wall Street reform this week, and President Obama has rightfully promised to veto any bill that does not contain aggressive and meaningful regulation of the derivatives markets. Instead of working with the president to prevent another financial crisis from happening again, Republican obstructionists, like Mark Kirk, appear set on killing the bill.
In 2009, Kirk voted against the Wall Street Reform and Consumer Protection Act, voted against placing stricter requirements on banks and other financial institutions that accept government assistance, voted against a bill to bar any recipient of federal money from the $700 billion financial industry bailout from paying any compensation that is "unreasonable or excessive," voted against The Corporate And Financial Institution Compensation Fairness Act and voted against the American Recovery and Reinvestment Act of 2009, which included a provision to limit TARP executive pay.