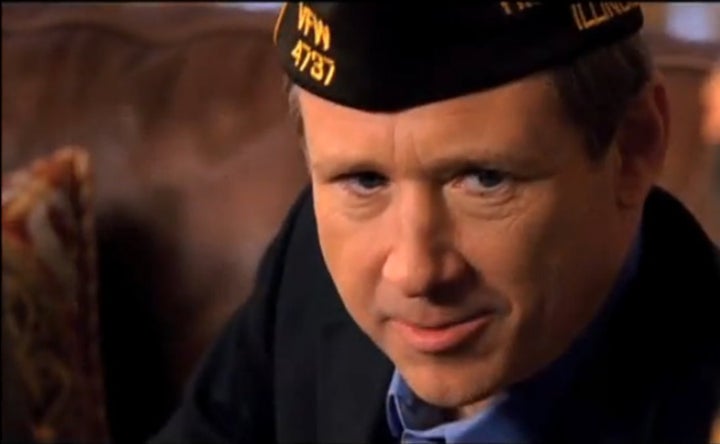 Mark Kirk's previously good reputation among the gay community has likely been blemished for good. On Thursday, the U.S. House and the Senate Armed Services Committee passed a bill that would end the military's ban on openly gay soldiers--with no help from Kirk.
Since President Obama was elected, his supporters have pushed him to repeal "Don't Ask, Don't Tell," which prevents gays and lesbians from serving openly in the military. While Thursday's votes are a good sign for those opposed to DADT (a vast majority of Americans) the bill could be filibustered in the full Senate.
Supporters of repealing the policy, however, think the bill will ultimately pass, making some in Illinois wonder what Kirk's "no" vote will mean for his U.S. Senate campaign.
Democrat Alexi Giannoulias, who is running against Kirk for President Obama's former senate seat, has already ripped his opponent for his stance on DADT, and that criticism will likely continue--and might not woo usually moderate Illinois voters.
"Kirk was the rare Republican who had a chance to win gay voters -- he opposed a constitutional amendment banning gay marriage -- but he just threw away that constituency," wrote NBC Chicago's Edward McClelland.
Kirk, a Naval Reserve officer, has had a generally moderate stance on gay rights in his career representing Chicago's affluent northern suburbs. Aside from his vote against Constitutional marriage amendments, he supported ending job discrimination based on sexual orientation and received a favorable 75 percent rating from the Human Rights Campaign on gay rights issues.
His stance on DADT, however, has been the same for awhile.
"Congressman Kirk is proud to serve our country in uniform," Kirk spokeswoman Kirsten Kukowski told Politico last week. "He supports and abides by the Don't Ask Don't Tell policy."
Even Illinois Republican Judy Biggert--considered more conservative than Kirk-- was one of just five Republicans in Congress who voted to end "Don't Ask, Don't Tell" on Thursday.
"This policy weakens our national security and Mark Kirk and John McCain are clearly not listening to the military leaders who all agree that Don't Ask, Don't Tell is not working," former Illinois Senate candidate and Giannoulias supporter Jacob Meister told HuffPost Chicago in April.
Giannoulias has been looking for support in the gay community, and with Kirk's Thursday vote--will likely get it.
Check out he final vote results here.
Related
Popular in the Community