Editor's note: We reached out to Mark Krolikowski to inquire about his or her preferred pronoun usage but at the time of this writing, we have not received a response. Because Krolikowski's attorney, Andrew Kimler, and the various news reports we have seen regarding this story use male pronouns when referring to Krolikowski, we are doing the same until otherwise instructed.
A New York City-based transgender teacher was allegedly fired from the Catholic school where he'd taught for 32 years after being branded "worse than gay" when he revealed his gender identity.
The New York Post reports that Mark Krolikowski has filed suit against the St. Francis Preparatory School in Queens, N.Y. after he claimed to have been terminated after notifying school officials that he was transgender.
The report points out that Krolikowski, 59, was well-liked by staff and students alike, and even co-directed the school's chamber orchestra for a performance for Pope Benedict XVI in 2008. But parents apparently took issue when he began to feminize his appearance in class, and went to school officials.
Once Principal Brother Leonard Conway learned that Krolikowski was transgender, he told the teacher that being so was "worse than gay" and prohibited him from appearing at public events if he did so as a woman, according to ABC News.
Though the Post notes he claims to have agreed to "tone down his appearance," Krolikowski was nonetheless terminated in August.
"We've been trying to resolve this case out of court for months, but they refused to do so," Krolikowski, who once taught a class called "Human Sexuality and Love," is quoted by The Post as saying. "They've forced us to file." He is now seeking unspecified damages for the emotional distress and economic loss.
The school's attorney told ABC News that Krolikowski was not fired because of his gender identity but rather for "appropriate non-discriminatory reasons."
Meanwhile, a petition calling for the school to formally apologize to the well-liked teacher has drawn over 1,000 signatures at the time of this writing. You can view the petition here.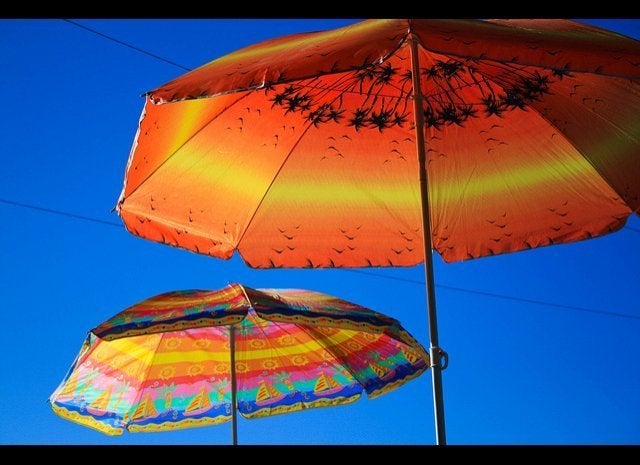 15 Things To Know About Being Transgender By Nicholas M. Teich
Popular in the Community