A police veteran of 18 years in Robbinsville, N.J. is accused of attacking a woman in a wheelchair and her 4-year-old son.
"He just went off his rocker," Bill Sabo, the father of the female victim, told the Trentonian. "He ripped off all his clothes, threw them on the floor, knocked my daughter out of her wheelchair and began choking her."
When police responded to the residence, they found Lee sitting on a couch repeatedly saying "I did a bad thing," a source with knowledge of the situation told the Trentonian.
Lee's bail was set at $250,000 and he was ordered to have a psychiatric evaluation.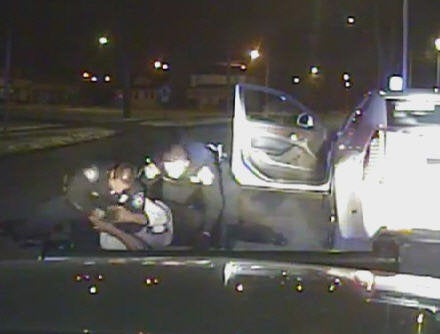 Police Brutality Incidents