The bar violated an ancient law that was originally crafted to protect drinkers from bad moonshine in the post-Prohibition era. But with the law technically still on the books, the ABC could come down hard on barrel-aged bitters, housemade tonics and carefully crafted tinctures — in a nutshell, everything that makes the Bay Area bar scene one of the most innovative and sophisticated in the world.
But thanks to a bill by Senator Mark Leno, all of that may be about to change. The bill, which Leno first introduced in December 2010, finally passed through the Assembly on Thursday and is now on its way to Jerry Brown. So long as the governor approves, bartenders will soon be able to mix and muddle in peace.
But though the law may soon be overturned, the 2010 raid brought bigger questions about the nature of the ABC to light, with the nightlife industry questioning the motives and ethics behind the agency for enforcing such legislation.
"The whole thing seemed a little foolish to me," said Josh Harris, a San Francisco-based bartender and cofounder of The Bon Vivants, a cocktail and spirits consulting company. Harris and his business partner Scott Baird have worked at upscale local bars like 15 Romolo and COCO500, where the cocktail is considered an art form. Harris and Baird make countless homemade bitters, tintures and cordials that are technically illegal. But these homemade ingredients are, according to customers, what make the drinks so good.
"When I started at COCO500, the restaurant wanted to create a world-class bar program," said Baird to The Huffington Post. "So when I couldn't buy a product at the quality I needed, I made it myself." Baird argues that this freedom of creativity is what makes the San Francisco bar scene so rich and diverse. "If the cocktail was limited to what we could buy commercial, all of the artistry — the concept of the cocktail — would be lost."
But Harris and Baird both admit that, like most bartenders in the city, they didn't change their tactics. "The loopholes were so silly," said Baird. "For instance, you could make whatever you wanted if you had a kitchen. So if you wanted to infuse your drinks and you served food like 15 Romolo, you could just keep them in the kitchen and you'd never get caught."
"We didn't change a thing," said Harris. "Maybe that was a little cavalier, but it just seemed so ridiculous.
But ridiculous as the law may have seemed, the ABC had no trouble enforcing it, along with a host of other questionable laws that seriously affected bars and clubs like Bourbon and Branch and DNA Lounge (another victim of the ABC), sparking questions from the media. And though local mixologists can now breathe a sigh of relief, many people in the industry claim that the law was part of a bigger problem, pointing to the seemingly random enforcement of confusing and outdated laws.
"That was just one more example of the ABC trying to make itself look relevant, and secure funding in a time of budget cuts," said Demetrius Chapin-Rienzo, a founding partner at Vintage 415, a local cultural marketing firm that specializes in nightlife, to HuffPost.
"It's like when they started cracking down on music venues for allowing people under 21 to attend shows at venues that served food," said Chapin-Rienzo. "This was something that no one enforced for literally decades. Suddenly all of these iconic SF music venues — Cafe Du Nord, Slim's, Bottom of the Hill — were dragged into court based on interpretation of ancient laws. Friends of mine spent hundreds of thousands of dollars in court. People have lost jobs and investors," he continued. "They are putting people out of work and taking food off of plates so they can get a little more revenue. This is serious stuff."
Harris agrees. "This was never a health issue," he said. "It was about money. The people they were going after — I mean, Bourbon and Branch? Come on. They aren't serving gross sangria that's been sitting on the counter for months. The whole thing's a racket."
While we're toasting Leno's bill, we can't help but wonder what the ABC might take up next.
In the meantime, we're raising our glasses to the Bay Area bars that best serve infused drinks, Prohibition be damned. Check out a few of our favorites in the slideshow below: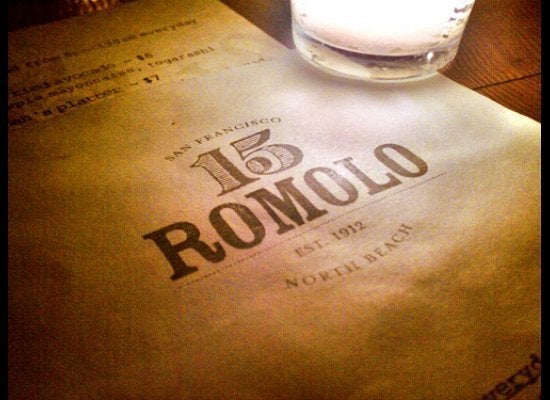 Popular in the Community