The family of Mississippi tea party leader Mark Mayfield, who committed suicide last week after facing charges for his alleged connection to the photographing of Sen. Thad Cochran's (R-Miss) wife, plans legal action against "anyone responsible" for his death, according to The Clarion Ledger.
Authorities arrested Mayfield and two other supporters of Mississippi state Sen. Chris McDaniel (R) on conspiracy charges earlier this year after a blogger allegedly took photographs of Cochran's bedridden wife, Rose, at a nursing home where she suffers from progressive dementia. The photos were allegedly used for an anti-Cochran political video that was later taken down.
Mayfield's relatives argue that Madison Police Department officers trespassed when they went to his Ridgeland home after he shot himself on Friday. They say Mayfield's arrest was politically motivated by supporters of Cochran, who defeated McDaniel in a contentious primary runoff that the state senator has yet to concede.
"It's the highest degree of abuse of power," said Ridgeland Alderman Wesley Hamlin, Mayfield's nephew.
Three Madison police officers checked in with Ridgeland authorities before they crossed city lines to visit Mayfield's home on Friday.
"We were notified that morning that Mr. Mayfield was possibly deceased," said Madison Assistant Police Chief Robert, according to The Clarion Ledger. "… I was in contact with the (Ridgeland) patrol commander that morning before our officers went there. Our (Criminal Investigation Commander) responded with two other investigators, went to the scene, confirmed his identity and left."
Mayfield's brother-in-law, attorney John Reeves, raised questions about Mayfield's bond -- $250,000 -- which he felt was too high, and the manner in which authorities placed Mayfield in custody.
"The Madison Police Department sent six police officers down there (to Mayfield's office), flung open the door, scared the secretary, guns out and they cuffed him, put him in a holding tank … They treated him like a criminal," he said.
Reeves also lamented Mayfield's state after the arrest.
"He was so shocked at being accused of something he didn't do, and Cochran used his arrest photo in a political ad … Mark was a transactional lawyer -- loan closings, title work -- for three banks in the Jackson area," he said. "On the day his picture was in the paper, all three banks called him and said, 'Mark, you're fired.' That devastated him. He lost his business. He had to let his secretaries go."
Before You Go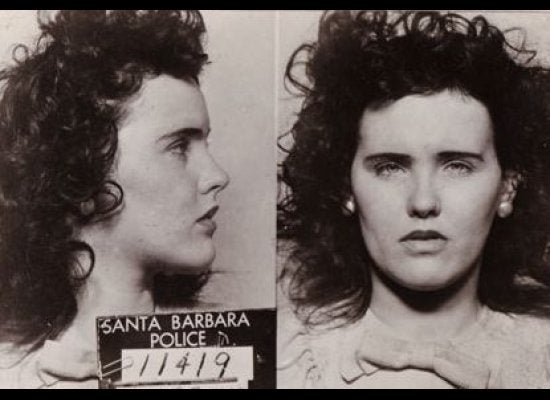 10 Major Crimes That Shocked the Nation (SLIDESHOW)
Popular in the Community