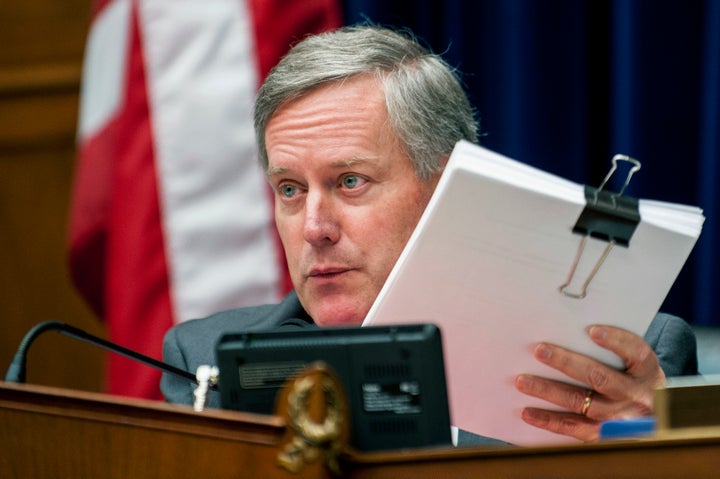 Rep. Mark Meadows (R-N.C.) is urging President-elect Donald Trump to repeal certain campus sexual assault guidelines because he believes they deny the "often-innocent accused" their rights.
Meadows is targeting specific standards championed by Vice President Joe Biden and advanced by the Department of Education's Office for Civil Rights in 2011.
Under Title IX, a federal civil rights law that prohibits discrimination on the basis of sex in education programs and activities, university investigations into sexual assault must be based on a preponderance of evidence ― unlike in criminal courts, which require proof beyond a reasonable doubt.
Meadows, the incoming House Freedom Caucus chairman, wrote in his report about his targeted rules that "[Title IX procedure] virtually dictates one-size-fits-all procedures which provide less protection to the accused, and deny the often-innocent accused basic due process rights."
Kristen Houser, the chief public affairs officer for the National Sexual Violence Research Center, said Meadows' statement ignores decades of research on campus sexual assault.
"The notion that using the standard of preponderance of evidence is somehow not due process is ridiculous," Houser told The Huffington Post on Friday. "That is the standard that we use for civil court proceedings in this country."
Research shows that between 2 percent and 10 percent of rape allegations turn out to be false. A 2012 report from the National Sexual Violence Research Center found that rates of false reporting are "frequently inflated" due to "inconsistent definitions and protocols, or a weak understanding of sexual assault."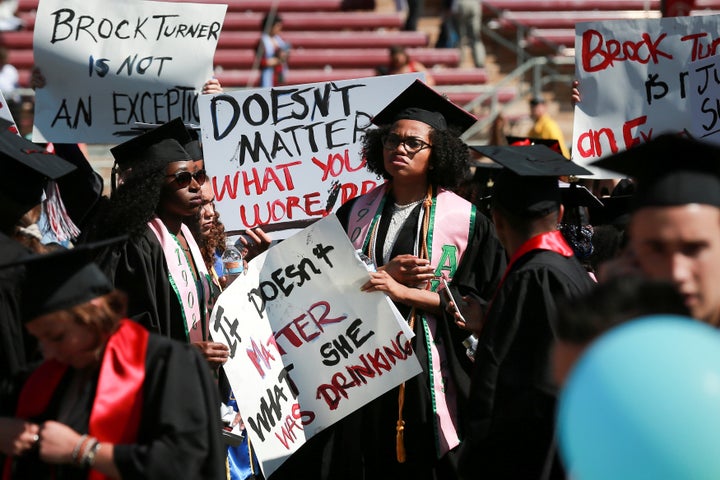 "Sexual assault is a common crime with serious far-reaching impact for victims, their families, institutions and entire communities," Houser said. "We need our elected officials to use this consistent research to enhance safety on campuses and in the communities where they are based."
According to the Rape, Abuse & Incest National Network, campus sexual assault poses a "pervasive" threat to many college students. More than 11 percent of all students experience sexual assault, but just 20 percent of female students ages 18 to 24 who experience sexual assault actually report the crime to law enforcement.
Still, Meadows wrote that he believes the Title IX guidelines have "pressured colleges to spend hundreds of millions of dollars and to create vast campus bureaucracies which drain tuition revenue."
Sofie Karasek, director of education at End Rape on Campus, told USA Today that this claim is "a mischaracterization at best and just plain false at worst."
"There are certainly many schools that are using their resources to address this problem," Karasek told USA Today. "They are using resources in order to keep their students safe and ensure they have equal access to education."
The Title IX protocol is just one of at least 300 rules Meadows is calling on Trump to target during his first 100 days in office.