A prominent Democratic watchdog group on Tuesday called for an ethics investigation into a GOP congressman who continued paying his chief of staff several months after receiving sexual harassment allegations against him.
The complaint is largely based on The Huffington Post's reporting that found Rep. Mark Meadows (R-N.C.) received reports in March from female staffers accusing chief of staff Kenny West of sexual harassment, but kept West on the payroll through August.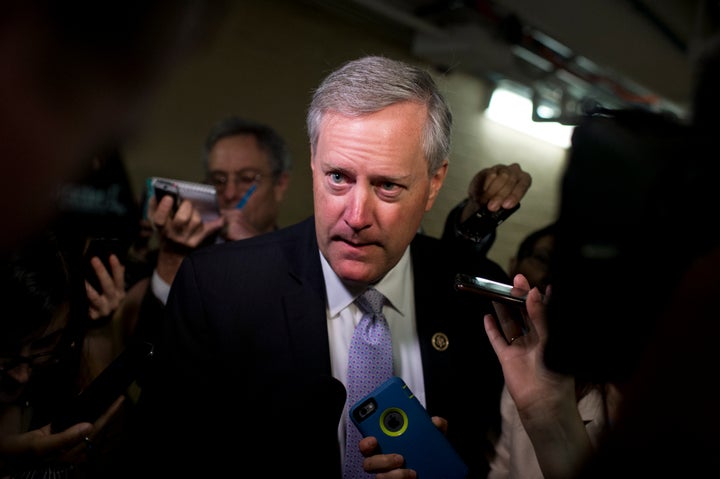 The American Democracy Legal Fund complaint asks the Office of Congressional Ethics to investigate whether Meadows violated ethics rules for his treatment of West after the sexual harassment allegations, and for ignoring previous warnings about West's behavior.
"House rules prohibit members and employees from engaging in sexual harassment and prohibit members from retaining and paying staffers who are no longer performing the duties for which they were hired," the fund's president, Democratic political operative Brad Woodhouse, wrote in a letter. "It is clear that Rep. Meadows did not act forcefully enough to stop the known instances of sexual harassment that occurred in his office and that he continued to pay Mr. West at his chief-of-staff rate well after he was no longer acting in that capacity."
Mary Jennings, a spokeswoman for the fund, issued a statement slamming Meadows, who recently led the House GOP attack on Planned Parenthood.
"Rep. Meadows' complete disregard for the safety of the women in his office after multiple warnings and complaints about Mr. West's sexual harassment is not only a violation of House ethics rules, it is a shameful display of misogyny from one of our country's lawmakers," Jennings said.
Meadows' office did not respond to a request for comment.
Several sources told the Huffington Post that in March, at least three women in Meadows' office told the congressman that West had sexually harassed staffers. Meadows removed West from his D.C. office, but continued to pay him for working in a district office. In May, Meadows quietly fired West, but continued paying him severance until Aug. 15.
The Foundation for Accountability and Civic Trust requested an ethics investigation for the severance payment, citing a House rule that says lawmakers "may not retain an employee who does not perform duties for the offices of the employing authority commensurate with the compensation he receives."
Meadows was told of a history of questionable behavior by West, according to sources.
"There were a number of us who talked to him and basically said, 'You have a problem here,' before he ever got sworn into office," one source said. "I don't know if it's just his personality, but I know he paws on people. And I do know within his office, there have been a lot of complaints. As one of his staffers told me, 'The son of a bitch has had a complaint on him by every woman in our office.'"
The fund's complaint condemned Meadows for failing to prevent the harassment.
"Rep. Meadows knew that Mr. West had a history of inappropriate behavior around women, yet he took no steps to ensure that the women in his office were protected from that behavior until the women in his office confronted him about his chief of staff's conduct," the letter reads. "And incredibly, when faced with the accusations directly, Rep. Meadows did not dismiss Mr. West but simply moved him to another office where his behavior could continue to negatively impact the work environment. Both of these actions show that Rep. Meadows did not seriously address the issues that his female staffers raised."
Read the full complaint here.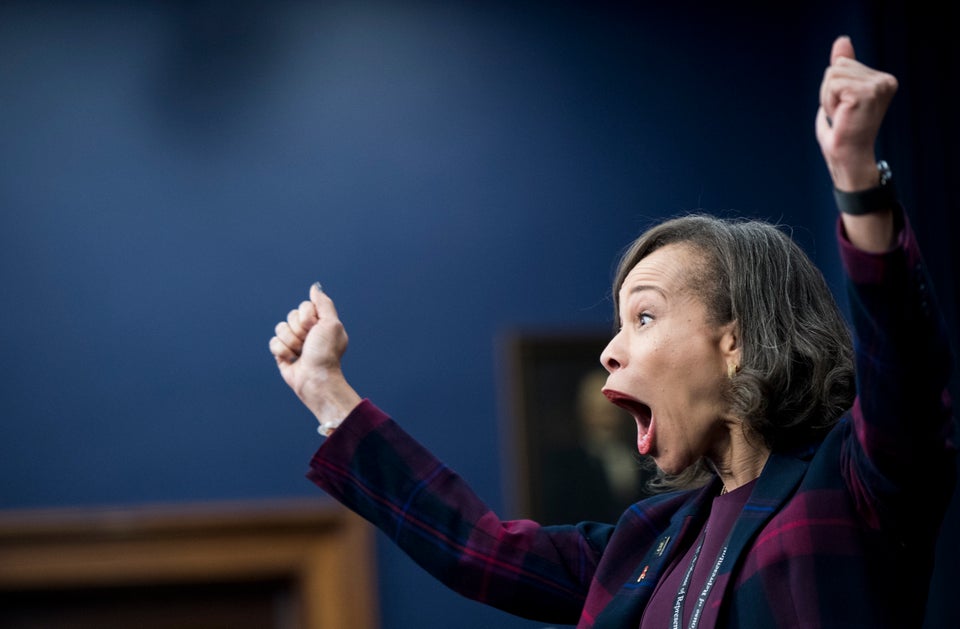 Scenes From 114th Congress And Capitol Hill
Popular in the Community