WASHINGTON -- A Republican congressman leading the fight to defund Planned Parenthood paid his chief of staff for nearly six months after at least three female staffers complained that the top aide was sexually harassing subordinates, according to four sources close to the situation.
The women told North Carolina Rep. Mark Meadows about chief of staff Kenny West's behavior in March, sources said. At first, Meadows barred West from his D.C. office, but reassigned him to the district office and continued paying him. Meadows eventually sent West off with a sizable severance.
Any compensation that came after West was no longer working in his role as chief of staff may have violated House ethics rules. The Foundation for Accountability and Civic Trust, following a Politico report of the severance payment, asked the Office of Congressional Ethics to investigate the severance payment for possible referral to the House Ethics Committee.
West officially departed Meadows' office on May 21, but was paid his full rate of $38,750 for the period covering April 1 through June 30, and then received further pay taking him through Aug. 15. The House Ethics Manual says, "Compensation may be received only for duties performed within the preceding month." Ethics rules state that members of Congress "may not retain an employee who does not perform duties for the offices of the employing authority commensurate with the compensation he receives."
A person close to Meadows said he personally observed West's behavior around women before he was offered the job, and warned Meadows about West. "There were a number of us who talked to him and basically said, 'You have a problem here,' before he ever got sworn into office," he said. His behavior apparently didn't change in the congressional office. "I've heard that basically since day one," the source said.
"I don't know if it's just his personality, but I know he paws on people. And I do know within his office, there have been a lot of complaints. As one of his staffers told me, 'The son of a bitch has had a complaint on him by every woman in our office.'"
A second source close to Meadows said that West's behavior stuck out. "I'm as mountain-boy, country-hick as they come," this person said. "But you know how to talk in front of women; you know how to talk in a public crowd. And there's a way that you talk at a bar with your friends versus otherwise. And Kenny would thump his Bible all holier than thou and then make off-color comments, and it was kind of one of these where it was, 'OK, is he being funny? Is he being serious? Is he just stupid?' And to be perfectly honest with you, that's not like Meadows at all to put up with that. I know for a fact and I've heard from at least three of the women that he was completely inappropriate and complaints were filed [with Meadows]."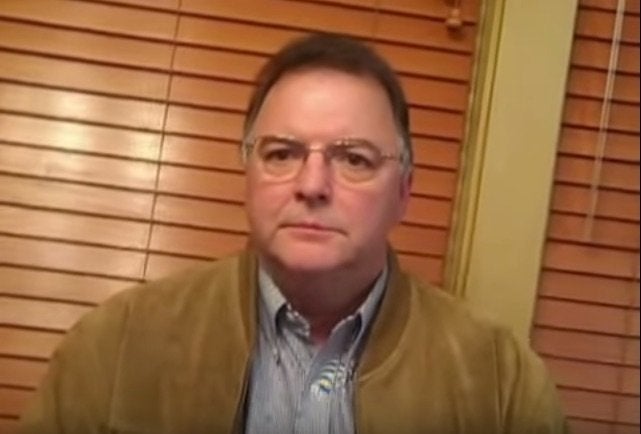 A third source who previously worked in Meadows' office said that West was "weird" around women and that one of the things that often made female staffers uncomfortable was his insistence a woman hold hands and pray with him. "I know that the whole 'hold my hands and pray' thing was not unique to me," she said.
Reached at home in North Carolina, West said the charges of sexual harassment were new to him. "I'm not aware of any of those," he said. He referred questions to Meadows, then hung up.
While his own office was in turmoil, Meadows launched a "tip line" that allowed disgruntled federal employees to talk about their office experiences.
A review of Meadows' campaign disclosure forms finds that the post-complaint congressional payments were not the only unusual transactions between Meadows and West. The strange relationship began with West running against Meadows in the 2012 GOP primary, arguing that Meadows was unfit due to a character issue that West often hinted at, but never discussed publicly. When West eventually endorsed Meadows, the future congressman thanked him for keeping it clean. "Kenny ran a good, clean campaign and talked with passion about the need to reclaim America. I look forward to continuing that fight to reclaim our great country," Meadows said.
Clean or not, West's campaign was a flop. He raised a mere $11,995, and almost $6,000 of that came from his personal funds.
When West's primary campaign ended, he found himself with $7,400 in debt and loans. He had loaned himself $4,500, and owed $2,900 to Murphy, North Carolina-based Savvy Marketing for printing yard signs and bumper stickers. "We were flexible on it," said Savvy's Jason Savugot. West eventually paid in full.
His debt lingered in each of his filings with the Federal Election Commission after the primary, until he filed a termination report on Dec. 17, 2012. This final report clearly stated that West had no debt or loans, but did not list any repayments made from his campaign account or any new contributions that would have provided funding for those payments.
How did West pay off his loans? And where did the money come from?
Congressman-elect Meadows began to make payments to West out of his campaign account three weeks after the general election. By the time West filed his termination report with the FEC, Meadows had paid him $6,400. The Meadows campaign would ultimately pay West a total of $11,200 from Nov. 26 to Jan. 1. The listed purpose for five of the seven payments was "Compensation." For the final two payments, it was "Compensation - Transition." West did no paid work during the campaign, according to FEC reports and to people involved in the campaign.
A spokesperson for Meadows did not comment by publication time.
Popular in the Community