Mark Pampanin is tired of being stopped on the street and told he and his boyfriend are "cute." He's over being an adorable accessory for lonely straight girls. And, yes, he wrote a speech about it.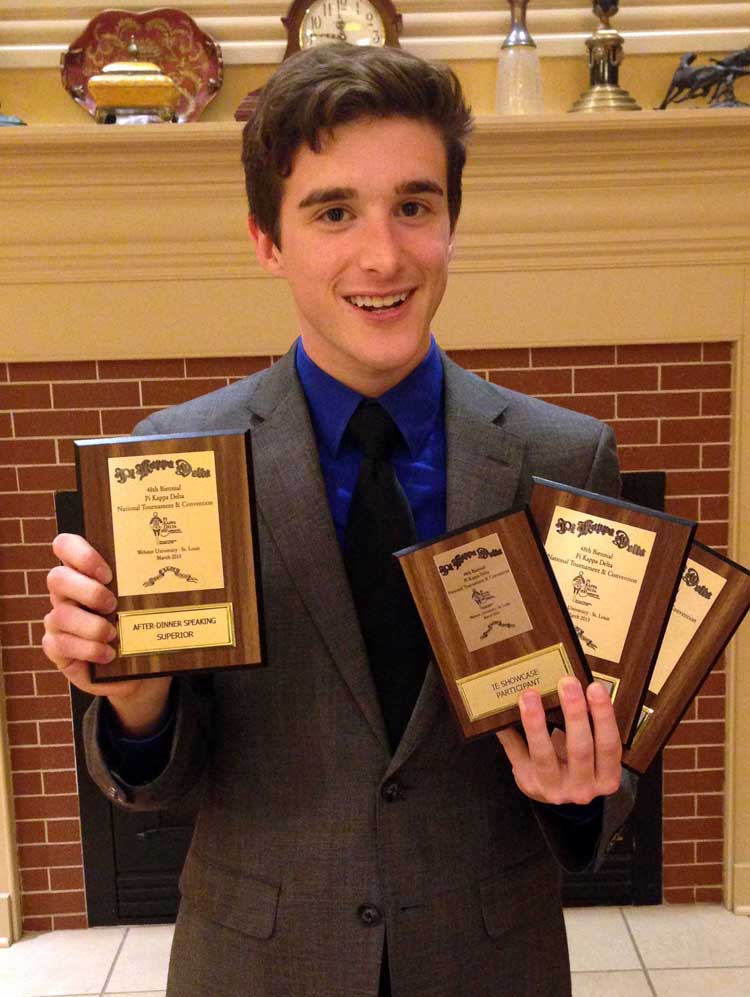 The Chapman University student won a top national award for his speech earlier this year and recently converted it into a talk for a TEDx event at his college.
I had the great pleasure of briefly coaching Mark's performance of his speech before he headed off to the national speech tournament. I was impressed by both his creativity and his assertiveness, especially in tackling the trend of "accessorizing" with a GBF (gay best friend). He's also really witty. Wait, is that offensive?
Straight allies have some thinking to do. Sparkly, witty gay male characters and celebs have served as a gateway of sorts into LGBTQ acceptance for so many years. I remember my rural Colorado family cracking up at Paul Lynde on Hollywood Squares. Lynde was kind of an early GBF for lonely housewives like my mother. Now, Mark says, it's time to move on.
Favorite line: "I don't care how Kathy Griffin is treating Anderson Cooper. I'm here to tell you that I'm a person."
What do you think? Does he have a point? Check out his remarks for yourself.
REAL LIFE. REAL NEWS. REAL VOICES.
Help us tell more of the stories that matter from voices that too often remain unheard.