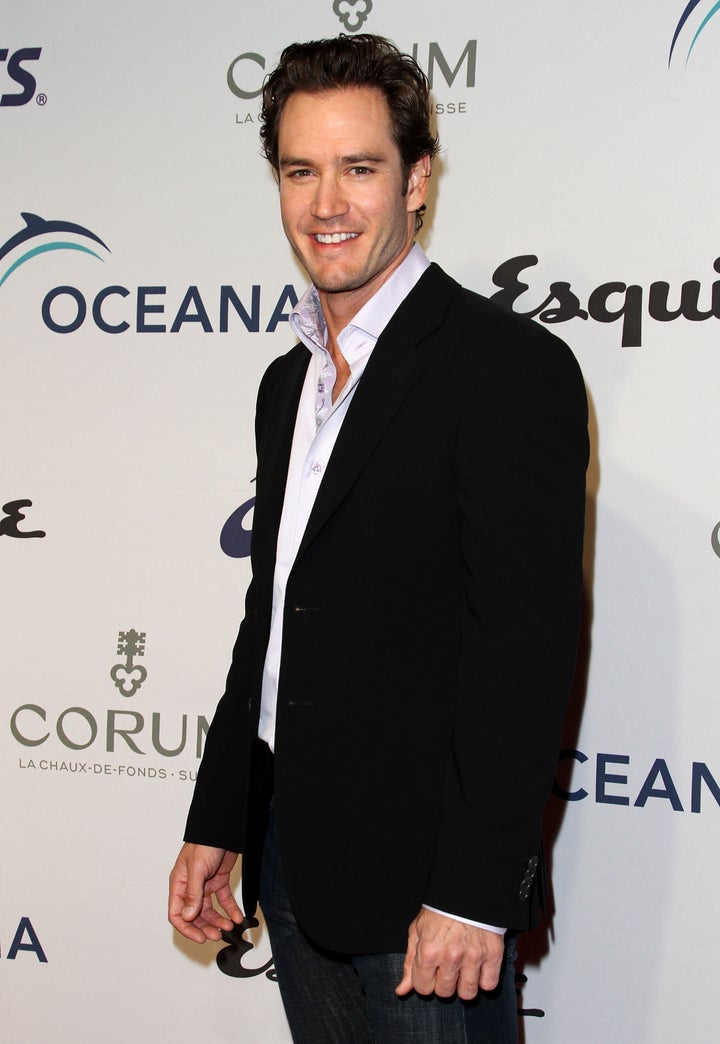 Twenty years ago, this would have been the hottest story in junior high cafeterias across the country. And though Zack Morris has now graduated from wise guy Bayside student to wise guy lawyer, a certain little on-set mishap is still a bit of a titillating affair: Mark-Paul Gosselaar put the Bash in bashful.
In an interview with Access Hollywood, Gosselaar revealed the details of an embarrassing wardrobe malfunction on the set of his new TNT legal drama, "Franklin & Bash," blaming the situation on a dearth of clothing and a lot of hot water.
Describing a hot tub scene in which he had just a bit of topstick covering his nether regions, Gosselaar said that the chlorine caused him more than a bit of trouble.
"So [during] take three, I stand up — and there [are] a hundred extras and the crew people [watching] – and, as [co-star] Breckin [Meyer] likes to say, it was 'Screech, Slater and Mr. Belding,'" he said, insinuating quite clearly that three members of his anatomy made surprise appearances. "They came out to play on the third take."
And while it may excite some to hear the post-incident narration, the star himself wasn't too pumped about the situation.
"It's not comfortable," he said. "I didn't have a dance partner. When I did 'Weeds,' I was with Mary Louise Parker and you get to hide behind someone else, and you're doing it because you're doing a love scene or whatever. This was just gratuitous and out there."
Gosselaar co-stars alongside Meyer in the new show about two unconventional lawyers and best friends who find themselves part of a straight laced firm after winning a major case. The show airs on Wednesdays at 9 PM.
WATCH
:
Popular in the Community