The world's hippest ballet had its premiere last week and the reviewers all stuck a single hand out and flipped it side to side in the universal gesture for so-so. "Carbon Life," the meditation on men, women and Jung scored by Amy Winehouse producer Mark Ronson, is apparently too hip for its own good.
The triple-billing at London's Royal Opera House, featuring moves by the Royal's gifted in-house choreographer Wayne MacGregor and costumes by British designer Gareth Pugh, "opens marvellously," according to the Guardian, but "Ronson's music is just too overpowering." The strong components -- the "kinetic dazzle of the choreography," the "attention-grabbing gestures" -- are too strong, too fun. "All emphatically delivered; all proved vacuously enjoyable," goes the quietly biting New York Times review. There's also not enough limelight to go around: what with the on-stage musical lineup of Boy George, Hero Fisher, Alison Mosshart, Jonathan Pierce, Andrew Wyatt, rapper Black Cobain, and Ronson on guitar, the dancers are apparently fighting for the stage.
Still, no one can deny that Pugh's costumes make ordinary humans look like human-bug hybrids of the future who will hypnotize the rest of us into serfdom. Shhh. There's one below.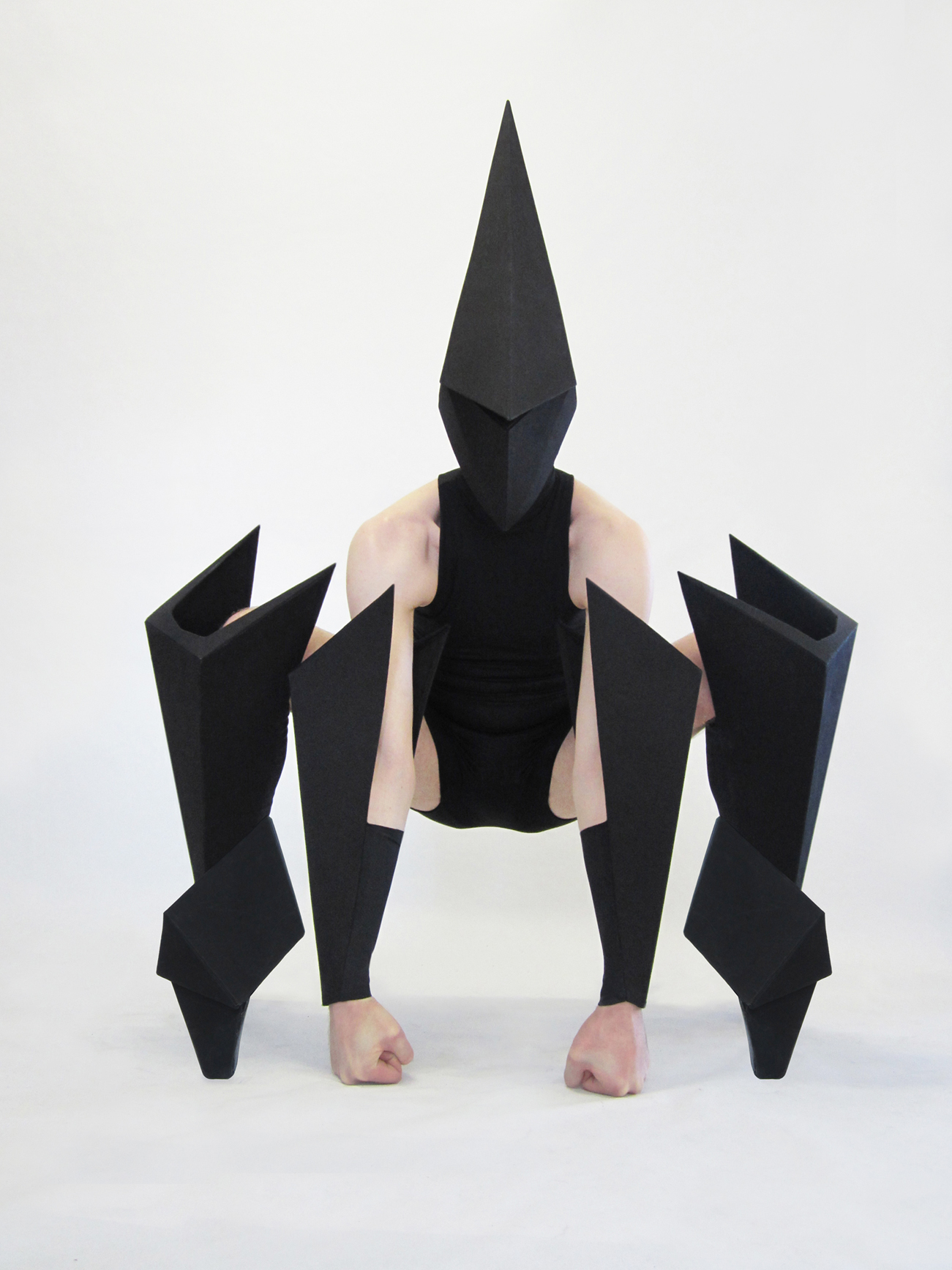 For anyone who thinks that thing looks impossible to watch TV in much less pirouette, Pugh, a former dancer, told the Telegraph his version of the point shoe "may look restrictive, but it's made in such a way the foot can do everything that it needs to do." "Carbon Life" plays now until April 23. Head to the Royal's site for ticketing information.