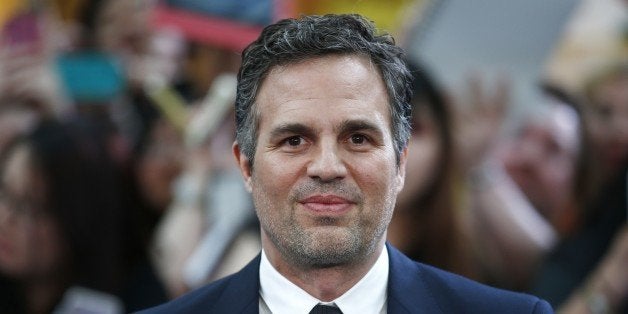 Mark Ruffalo takes the (feminist) cake.
The 47-year-old actor is no stranger to speaking his mind on important topics including environmental issues, LGBT issues and -- our personal favorite -- feminism.
Here are five times Ruffalo was an awesome male ally to the feminist cause:
1. He shared his mother's abortion story in support of a woman's right to choose.
In August 2013, Ruffalo penned a letter that was read aloud at a rally outside of a Mississippi abortion clinic in support of women's health and right to choose. He wrote about his mother who was forced to get an illegal abortion when she was a young woman: "It cost $600 cash. It was a traumatizing thing for her," he told the crowd. "It was shameful and sleazy and demeaning. When I heard the story I was aghast by the lowliness of a society that would make a woman do that. I could not understand its lack of humanity; today is no different."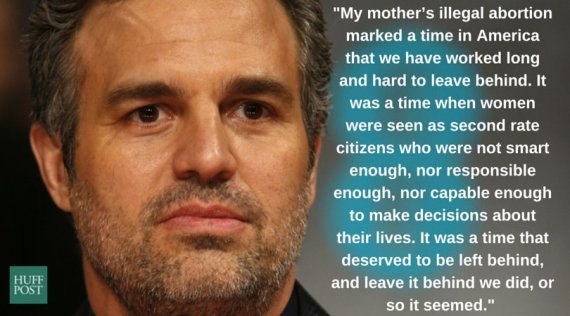 "My mother's illegal abortion marked a time in America that we have worked long and hard to leave behind," Ruffalo said. "It was a time when women were seen as second rate citizens who were not smart enough, nor responsible enough, nor capable enough to make decisions about their lives. It was a time that deserved to be left behind, and leave it behind we did, or so it seemed."
Read the entire letter here.
2. He answered the sexist questions women typically get during press interviews.
In an April 2015 interview for the recent film "Avengers: Age Of Ultron," Ruffalo and co-star Scarlett Johansson swapped interview questions. The interview highlighted just how sexist many of the questions directed at women are.
The interviewer flipped the script on the two stars and asked Ruffalo about his red carpet attire, diet and makeup tips, while Johansson answered the fun questions, including how she developed her character and what kind of stunts she had to do in the film.
When asked if he felt pressure to slim down or lose weight for his role in the film, Ruffalo responded: "Not really… I don't like to go to the gym very much if I can help it." Such a simple, rather boring answer shows just how banal these questions can be.
3. He has some choice words for people who reject feminism.
He quoted Anne's fiery words directed at people who don't call themselves feminists: "You're insulting every woman who was forcibly restrained in a jail cell with a feeding tube down her throat for your right to vote, less than 100 years ago," Ruffalo quoted. "You're degrading every woman who has accessed a rape crisis center, which wouldn't exist without the feminist movement."
4. He passionately spoke out about women's reproductive rights for the 41st anniversary of Roe v. Wade.
In January 2014 Ruffalo partnered with The Center of Reproductive Rights to create a 2-minute story detailing why he supports abortion rights.
"It becomes kind of a moral issue about who you are and how you view the women in your life," Ruffalo said. "There's a common sense and a wisdom and a decency in women that needs to be upheld and doesn't warrant being pushed back 30 years into the whole nightmare that brought about the abortion rights movement, that we've fought for that we've created laws around... As a man, I see no wisdom in going backwards."
5. He defended director Joss Whedon's feminism.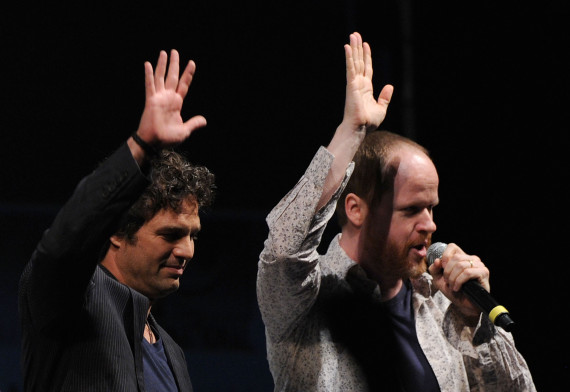 "I think it's sad. Because I know how Joss feels about women, and I know that he's made it a point to create strong female characters," Ruffalo wrote. "I think part of the problem is that people are frustrated that they want to see more women, doing more things, in superhero movies, and because we don't have as many women as we should yet, they're very, very sensitive to every single storyline that comes up right now."
Ruffalo went on to point out an obvious, but necessary point: "I think that what people might really be upset about is the fact that we need more superhuman women," he wrote. "The guys can do anything, they can have love affairs, they can be weak or strong and nobody raises an eyebrow. But when we do that with a woman, because there are so few storylines for women, we become hyper-critical of every single move that we make because there's not much else to compare it to."
To sum it up: We need more Mark Ruffalos in the world.
Related
Before You Go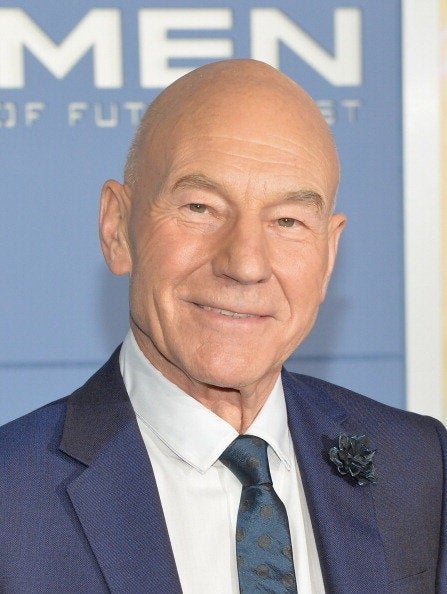 28 Famous Male Feminists
Popular in the Community