For more coverage of Monday's debate in South Carolina, follow the action from Charleston Patch.
By BRUCE SMITH, THE ASSOCIATED PRESS
CHARLESTON, S.C. — Former South Carolina Gov. Mark Sanford and Democrat Elizabeth Colbert, after sparring from a distance for weeks, finally face off Monday in the pitched race for the state's vacant 1st Congressional District seat.
The two meet Monday evening at The Citadel in a debate sponsored by the Patch news service, the South Carolina Radio Network and Charleston television station WCBD. The debate is being cablecast by C-SPAN.
It's their first joint appearance in the campaign that started earlier when incumbent congressman Tim Scott was appointed to the state's vacant U.S. Senate seat. Sanford and Colbert Busch, as well as Green Party Candidate Eugene Platt, compete May 7 in a special election in the district that runs from northeast of Charleston south to the resort of Hilton Head Island.
Sanford's public career was sidelined in 2009 after he revealed he had an extramarital affair with an Argentine woman to whom he is now engaged. For weeks now, Sanford has been trying to make a political comeback, hammering Colbert Busch, the sister of comedian Stephen Colbert, for not debating more.
Sanford has accused her of running what he called a stealth campaign, fueled by out-of-state money and that the voters don't know where she stands on the issues.
"In the absence of everything else this (debate) takes on added significance because she hasn't debated," Sanford said.
Colbert Busch's campaign has responded that she has been busy with her own aggressive campaign schedule.
"I'm really looking forward to this debate," Colbert Busch said Friday. "I think what you will see when Mark and I are standing on the same stage is you will see an enormous difference between the two of us and you will see an enormous difference between the two campaigns. I'm really looking forward to it."
But she said she didn't think the campaign turns on the debate.
"I think people understand our campaign and what our campaign is doing resonates throughout the district," she added.
Before You Go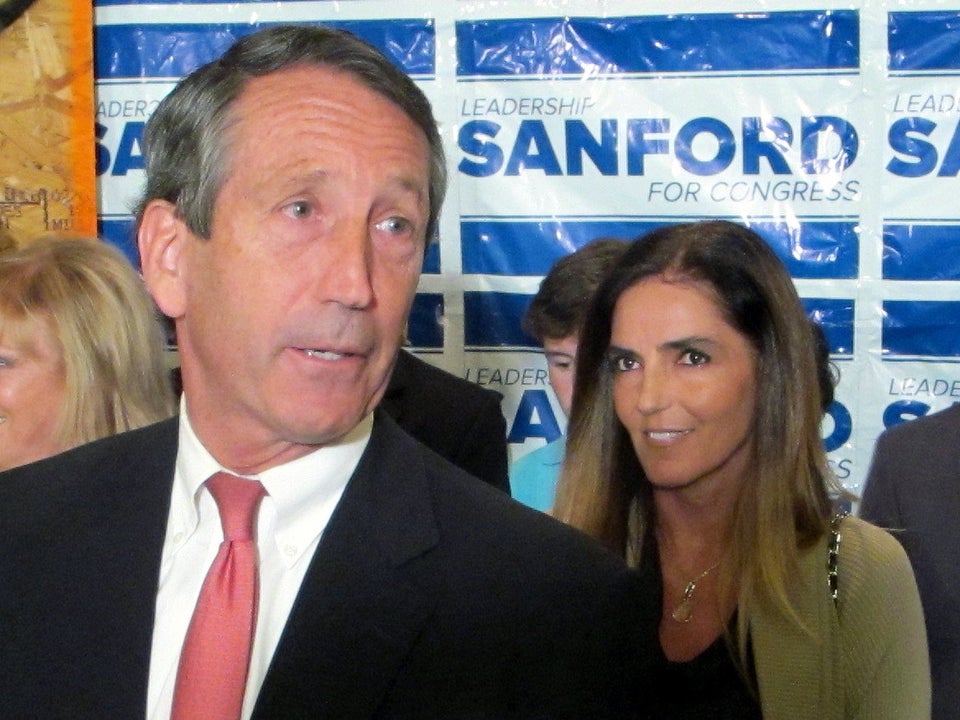 Politicians Who Wanted A Second Chance
Popular in the Community