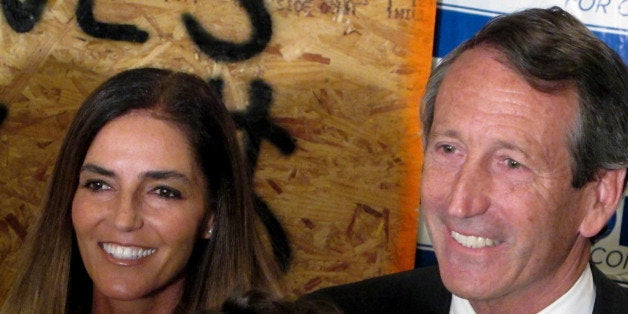 The former fiancee of Rep. Mark Sanford (R-S.C.) found out the engagement was off the same way the rest of the world did: by reading a lengthy Facebook post written by Sanford.
"I learned it from the press today," Maria Belen Chapur told The New York Times. Chapur was in Paris, where she had been vacationing with Sanford, where the two had discussed the plans to set a date for their marriage, capping a long and tumultuous relationship that began as an extramarital affair.
After a week together Chapur described as like a "honeymoon," she pressed Sanford on a wedding date. "I had a spectacular week, you know I love you, but I don't want to continue in the category of mistress, and if we continue like this I continue in that category, and I can't bear it anymore. It has been really painful to me," she said she told him. Sanford is said to have replied, "24 months. If not I'll say goodbye and I will look for you in 24 months."
On Friday afternoon, Sanford delivered his full reply in a 2,346-word post. "I cannot do this anymore," Sanford wrote, "No relationship can stand forever this tension of being forced to pick between the one you love and your own son or daughter, and for this reason Belen and I have decided to call off the engagement."
The saga began in June 2009 when Sanford, then the governor of South Carolina, disappeared for several days. Aides said that Sanford was "hiking on the Appalachian Trail," but he was actually with Chapur in Argentina. He tearfully admitted the affair on his return to the U.S.. The damage to his personal and political life would continue to mount in the years that followed.