WASHINGTON -- Former South Carolina Gov. Mark Sanford (R) is losing the money race in his special election comeback bid to fill the state's 1st District seat, left open by the appointment of Tim Scott to the Senate.
This special election was supposed to be a big political comeback story for Sanford, who left the governor's mansion in disgrace at the end of his term after admitting to an affair with an Argentine journalist, and to using state funds to pay for flights to visit her. But Sanford's troubles have continued. On April 16, Sanford's ex-wife stated that Sanford had potentially violated terms of their divorce by trespassing at her new house.
The trespassing allegation has since dogged Sanford and led the National Republican Congressional Committee (NRCC) to state that it would not support his bid. Colbert Busch has surged to a 9-point lead, according to a Public Policy Polling survey. She has received outside help from her famous brother, the comedian Stephen Colbert, and both a well-funded Democratic super PAC and also the Democratic Congressional Campaign Committee (DCCC).
Since the trespassing allegation, Sanford has had to spend much of his time and a considerable amount of money trying to respond. This included taking a full page ad in Charleston's Post & Courier with the lead-in line, "It's been a rough week."
The special election will be held on May 7.
CORRECTION: The original article incorrectly stated the total for Sanford's fundraising from late February to mid-April. It has been updated to include the total from filing reports for mid-March to mid-April, as well as a pre-runoff election funding report filed by Sanford in March covering the period of late February through mid-March.

Before You Go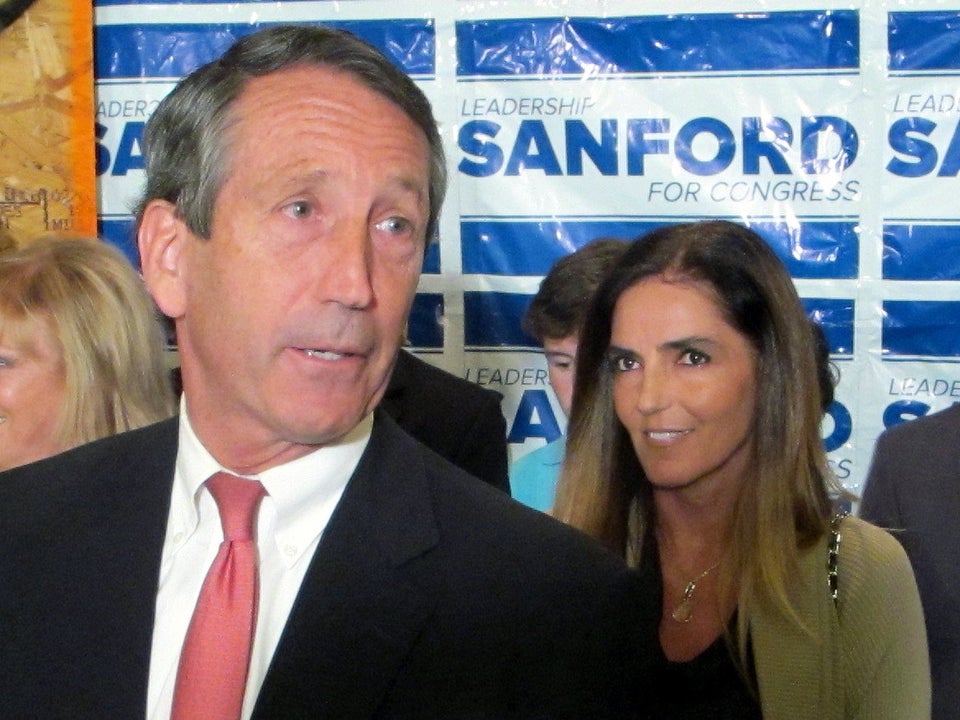 Politicians Who Wanted A Second Chance
Popular in the Community