The UK/NY Connection brings styles upon styles.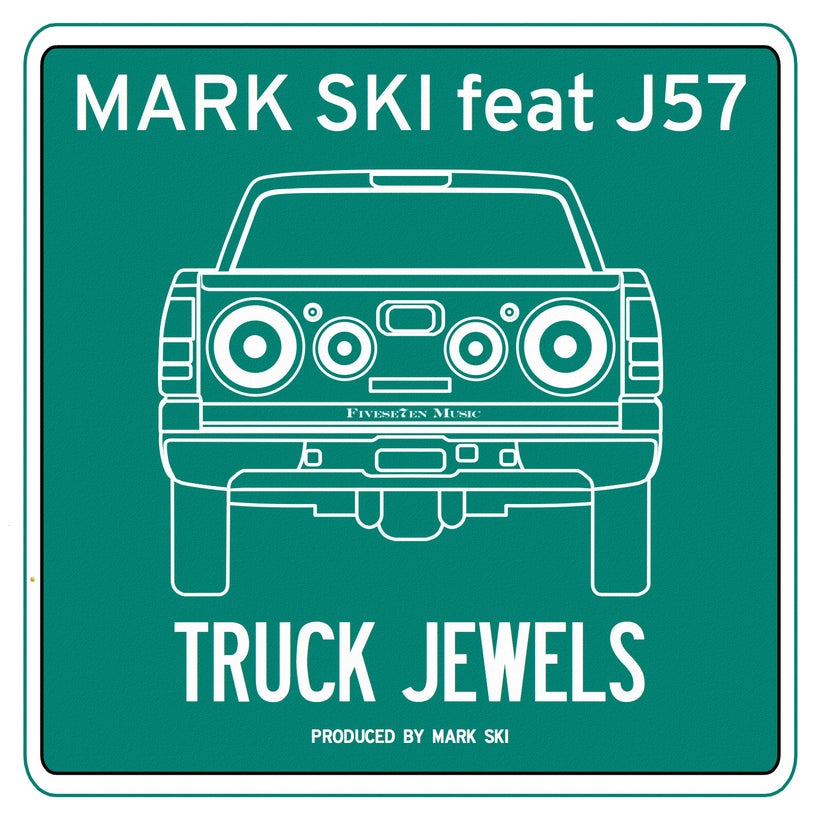 1. Mark Ski, tell us where you're from and give us some backstory on you
I'm a DJ/turntablist & producer from the UK.  I got into Hip-Hop as a kid and then began DJ'ing in my teens during Hip-Hop's golden era.  Through mixtape's etc I gained a strong local reputation and then began getting some high profile gigs supporting some of my heroes such as 45 King, DJ Cash Money, KRS-One etc etc.  As the turntablism scene started to blossom I became more active in that and produced and released the 'Tutoritool' series of battle wax. I also host a weekly show on Inspiration 107.8FM, joining the dots between the latest releases from the world's of Hip-Hop, the beat scene etc
2. When did you start DJ'ing & producing?
I've been DJ'ing since who knows when (LOL), but production was really more of a hobby than a focus until I needed to raise my game a little to create the Tutoritool battle wax around 2004.  After the success of the Tutoritool I continued DJ'ing whilst quietly honing my skills in the background until I felt I had a reasonable amount of music at a level I was comfortable to release. It was J who persuaded me to start dropping some of this stuff after he heard and liked some of my older beats and offered to executive produce my first beat tape.
3. How did you link up with J57?
I've been a Brown Bag AllStars fan since day one and was regularly playing all their group and solo material at gigs and on my radio show.  J picked up on this so I hit him up about getting some drops for the show and we started to build over e-mail. Coincidentally him and Koncept were touring the UK soon after, so we hooked up over a few beers at a gig and hit it off instantly talking about BBAS, the NY scene, Portishead, layering drums etc. Dude is a legend!
4. Tell us a little about your record that's coming out in September via FiveSe7en Music / Fat Beats
My first beat tape 'Play-Dioh' got a lot of love when it dropped, so I had requests for a vinyl release.  I was already putting down beats for my next project when J said he really wanted to spit on one of the joints from 'Play-Dioh' and pulled in the homies Mean Joe Scheme and El Gant to drop some bars too. It turned out so well we decided to add another remix plus some of the more popular joints from 'Play-Dioh' on limited edition 10" picture disk wax. 
5. J57, what made you want to release a new single where you're on the mic and someone else is on the production? 
My brother, Mark Ski, sent me a fresh batch of beats that he made on New Year's Eve (2016 going into 2017) and I was blown away by the entire batch. This beat and another one in particular were just calling me to rap on them.  I hit him up to ask if he'd be interested in me rapping on said beats and luckily he was into it.  I wrote and recorded my vocals for this song a week later in early January.  We felt this was the right time to release this record. 
6. Who's idea was it to name the song "Truck Jewels" and why?
It was inevitably both of ours but I initiated the idea after thinking about "Truck Jewels" mixtapes that I used to buy at the Jamaica Colosseum (in Queens) back in the very early 2000's.  I don't know why or how but that title popped into my head, so I wrote the hook and ran it by Ski -- he was super into it and the meaning behind it.  This beat is so bangin' that the song wrote itself after I had that hook written. 
7.  Do you and Mark Ski have any plans to release more singles together via Soulspazm?
Yes!  We have a bunch of stuff together and it will all come out over the course of the next few months, for sure.  Soulspazm is family for life -- shouts to my big bro Jim Drew!
8. I think you guys need to a shoot a video for this anthemic song the next time you two are together in Britain.  Any plans to travel out that way again?
That's a great idea!  I should be out there by the end of this year while on tour with my group Jamo Gang (Ras Kass, El Gant & J57), so if that works out, then a video needs to happen!  Here, let me freestyle the storyboard; Takes place in Northampton, England.  Mark Ski is driving a motorcycle that has a sidecar -- I'll be in the sidecar rapping into the camera while holding a blowtorch (for no reason).  Ok, maybe I was kidding about that storyboard and we'll leave it to a professional to handle that when the time comes ha!
REAL LIFE. REAL NEWS. REAL VOICES.
Help us tell more of the stories that matter from voices that too often remain unheard.
This post was published on the now-closed HuffPost Contributor platform. Contributors control their own work and posted freely to our site. If you need to flag this entry as abusive,
send us an email
.