When people talk about American swimmer Mark Spitz, they also talk about the 1972 Summer Olympics in Munich. It was there that Spitz achieved new world records in each of his events, becoming the first Olympian to take home seven gold medals at the Games (a record since broken by Michael Phelps, who took home eight golds in Beijing).
But the 1972 Summer Olympics was also where something tragic happened. In the early morning hours of Sept. 5, Palestinian terrorists invaded Olympic Village, where the athletes stayed. The eight heavily armed men broke into the unit occupied by the Israeli competitors and took Israeli hostages in what would become a brutal deadly attack.
As people around the world watched the situation unfold on television, Spitz, who is Jewish, had the terrifying perspective of being on the ground in Munich in the midst of the chaos.
"I don't think anybody knew what was happening at the time," Spitz says. "Then, all of a sudden, there was this lockdown."
He continues, "I was with the U.S. Olympic officials when they were part of the press conference and [someone] did an interview with me about winning the seven gold medals ― then we noticed on the monitors, there was a guy that came out on a balcony, that had some kind of hat on."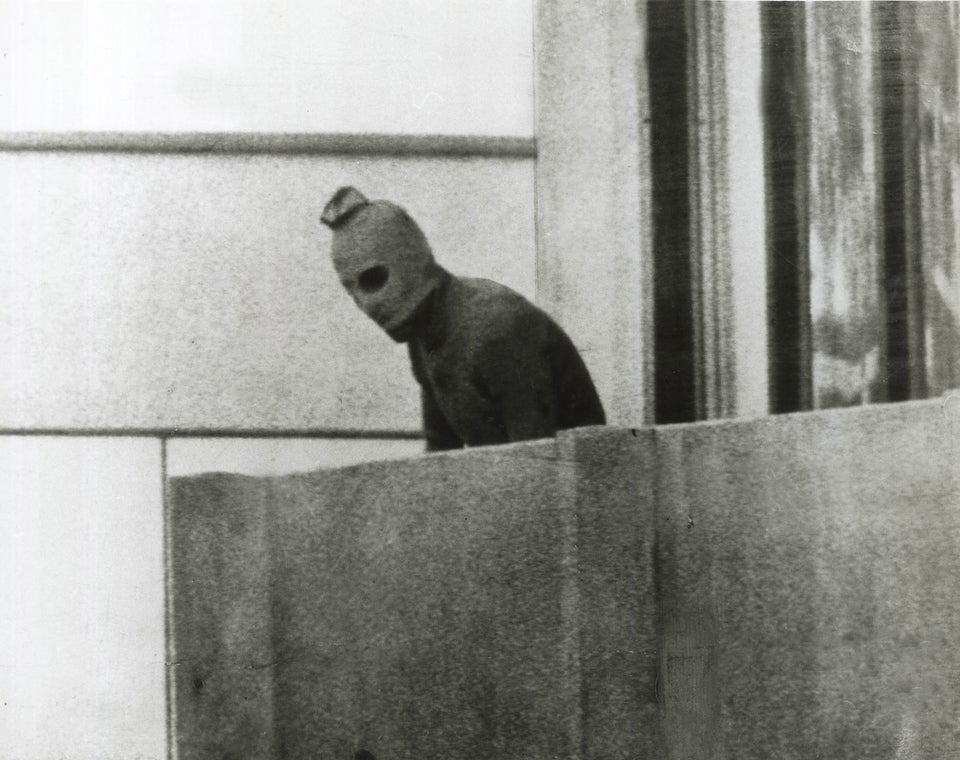 Munich Massacre, 1972
As everyone now knows, that man was one of the Palestinian terrorists, part of the Black September Organization. Upon invading the building, the terrorists quickly killed an athlete and a coach who tried to fight back.
"They killed two people. One of them, they threw over the balcony," Spitz says.
Nine other Israeli hostages were at the mercy of the terrorists. By the time the ordeal was over, a total of 12 people had been killed: six Israeli coaches, five Israeli athletes and one West German police officer. (Five of the eight terrorists were also killed during a gunfight with police.)
Looking back on the horrific events of that Olympic Games, Spitz remains stunned by the experience and the tragic loss of his fellow Olympians and their coaches.
"It was kind of like, 'Wow, I can't believe I was there and I can't believe what happened,'" he says.
Popular in the Community