On the whole, it is better to deserve honors and not have them than to have them and not deserve them. -Mark Twain
Now a new literary award has been established in his honor -
The Mark Twain American Voice in Literature Award.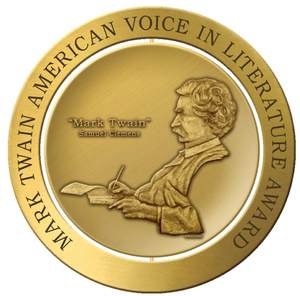 The Mark Twain House & Museum in Hartford, Connecticut formally announced the creation of the award on May 27, 2015 at The Grolier Club in New York City. Founded in January 1884, The Grolier Club is the oldest existing bibliophilic club in North America and was the perfect setting for such an announcement. Approximately 70 guests attended the reception including authors, publishers, scholars, trustees, and representatives of the American Library Association. Many of the guests were in New York for the annual BookExpo America (BEA) event.
This prestigious new writing honor will come with a $25,000 award donated by best-selling author David Baldacci. Baldacci is also a trustee at the museum. The award will be presented to the author whose book, published in calendar year 2015, best embodies an "American voice," not unlike Mark Twain's uniquely American voice in The Innocents Abroad and Adventures of Huckleberry Finn. The prize will be determined by a panel of judges selected by the museum.

Mark Twain's uniquely American voice still resonates with readers around the globe. His books are still published in some 50 languages. This award was established to honor other authors whose work speaks in similar ways.

David Baldacci has been a driving force behind this new award. He said, "I can think of no better writer to honor in this way than Mark Twain, the man who was the voice of American literature."

Also introduced at the reception was Noah Altshuler, The Mark Twain House & Museum's 17-year-old Playwright-in-Residence. Altshuler is currently working on a new stage adaptation of The Adventures of Tom Sawyer. The event was hosted by Roger Michel, friend and supporter of the museum.

Submissions will be accepted through December 1, 2015. The submission fee is $50 per book. Novels and short story collections published in the calendar year of 2015 will be accepted. No self-publishing submissions will be accepted this year. Works must be written by American authors and published by American publishers. The $25,000 prize winner will be announced in 2016. St. Louis artist Don Wiegand's portrait sculpture of Mark Twain will provide the inspiration for the physical award.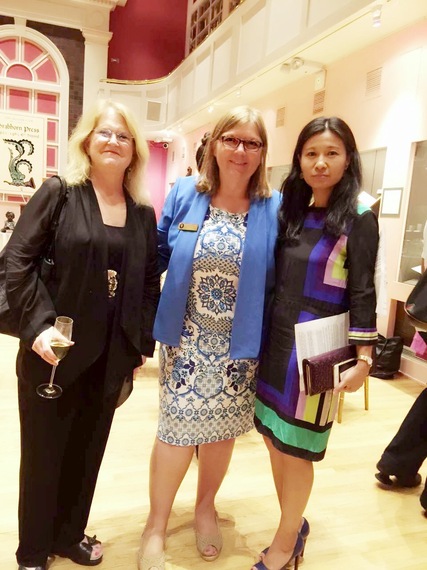 Pictured L-R: Dr. Shelley Fisher Fishkin, noted Twain scholar and professor at Stanford University, Dr. Cindy Lovell, executive director of The Mark Twain House & Museum, and Professor Min Zhou of Shanghai International Studies University and Fulbright Research Scholar at Columbia University
Calling all HuffPost superfans!
Sign up for membership to become a founding member and help shape HuffPost's next chapter