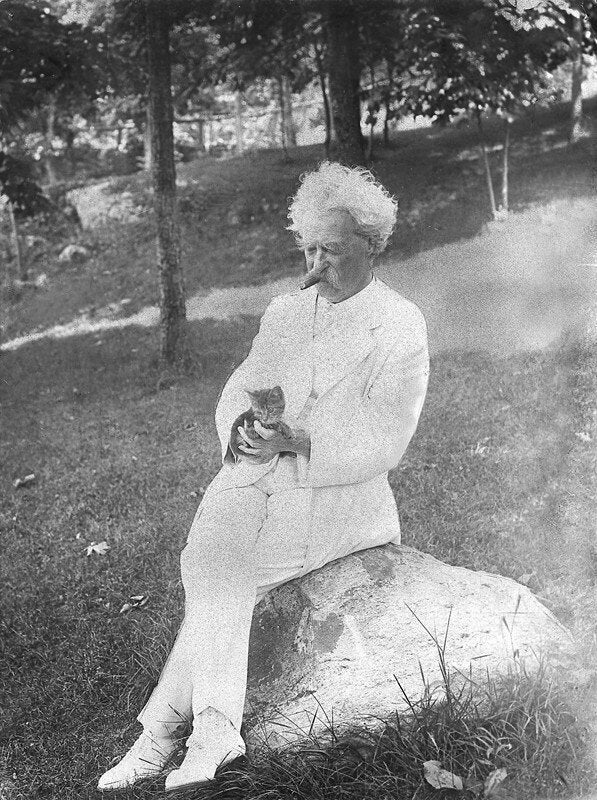 Samuel Langhorne Clemens, the man behind the pseudonym that brought us such classic works of American literature as The Adventures of Tom Sawyer and Adventures of Huckleberry Finn, would be celebrating his 177th birthday if he were alive today.
Mark Twain's quotes are among the most shared and beloved, perhaps due to his wisdom acquired while working a number of jobs: He was a typesetter, steamboat pilot, miner, travel writer, and investor in technological inventions.
We selected a sampling of quotes to honor the writer's birthday, and chose what we believed to be a pleasant mix of stern advice and hilarious witticisms. When Twain was not asserting his opinions on truth and lies, reading and education, he was making sly puns about the idiocy of public institutions such as Congress and school boards.
Yet we can see through Twain's quotes that at the heart of this social critic was a warm affinity towards humanity.
Check out these quotes by the great satirist:

Correction: A number of quotes were removed after it was brought to our attention that their provenance was in question.
Related
Popular in the Community