 Sen. Mark Udall (D-Colo.) wouldn't give CNN's Dana Bash a definitive answer on whether or not he'll campaign with President Barack Obama as he faces reelection this fall.
In an interview following Obama's State of the Union address Tuesday, Bash asked Udall if the president is a "liability" for the freshman senator in his home state.
"When the president comes to Colorado and talks about our [energy programs].. that resonates with Coloradans," Udall said. "When he talks about making sure our veterans are treated properly, that resonates with them."
"Does that mean you're going to campaign with him?" Bash asked.
"We're going to be running a strong campaign based on Colorado's interests and Colorado's future," Udall said.
"That was not a yes or no," Bash replied.
"We'll see what the president's schedule is, we'll see what my schedule is," Udall said. "But Coloradans are going to reelect me based on my record, not the president's record."
Bash asked him again if he could give a yes or no answer.
"We'll see what the schedule allows," he said.
Several Republicans are looking to unseat Udall, including Ken Buck, who lost his Senate bid in 2010 against Democrat Michael Bennet. State Senators Owen Hill and Randy Baumgardner and state Rep. Amy Stephens are also running for the GOP nomination.
Last week, Udall's campaign announced that the senator had raised $1.1 million in the fourth quarter of 2013, bringing his campaign chest total up to $4.7 million.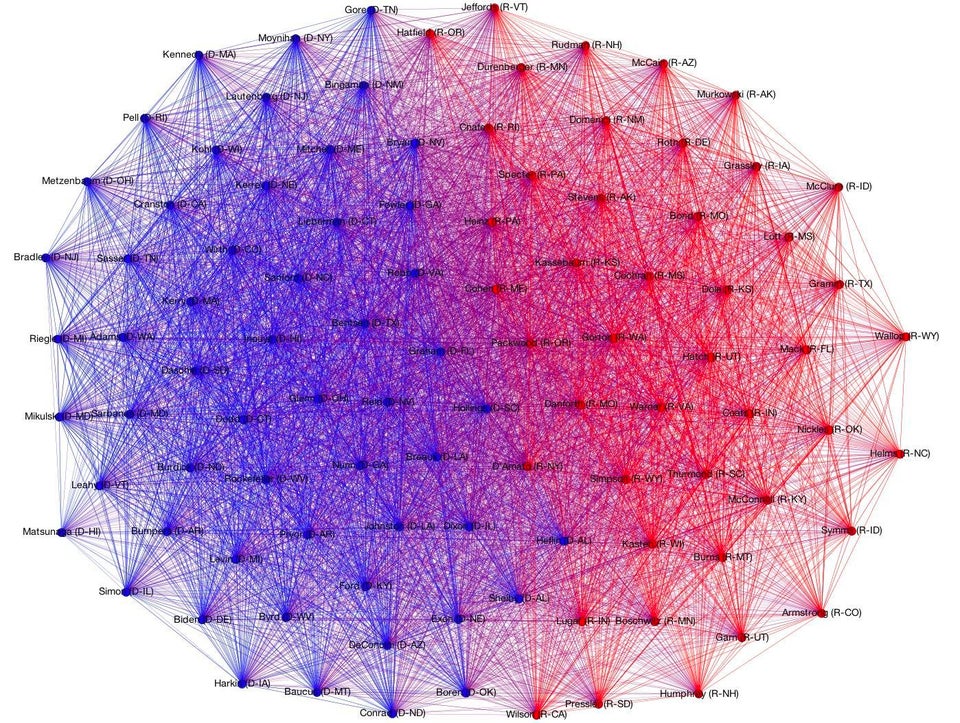 Senate Polarization, 1989-2013