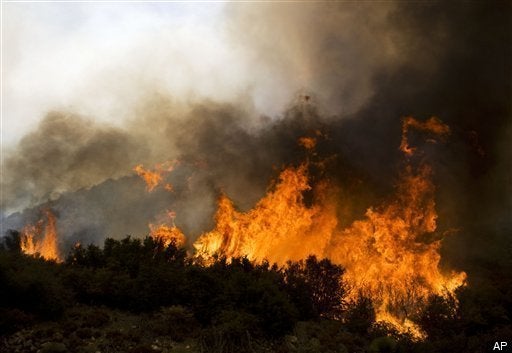 Colorado Senator Mark Udall accused Senate Republicans of obstructionism Tuesday after GOP members of the Senate Energy and Natural Resources Committee canceled a hearing regarding bark beetles, an intrusive species of insect that are destroying Western forests and causing damaging fires.
In a statement, Udall's office said that Republicans, angry over the passage of health care reform on Sunday night, invoked an obscure senate rule to block the hearing as part of their stated strategy of not cooperating with Democrats.
"Today's scheduled hearing on Senator Mark Udall's bill to protect communities from wildfire and falling trees as a result of bark beetle infestation has been canceled due to Republican obstructionism. Angry over the passage of health insurance reform legislation, Republican leaders are using an arcane rule, which requires the unanimous consent of Senators in both parties to agree to hearings scheduled after 2 p.m., and have objected to the bark beetle hearing and vowed not to cooperate with Democrats for the rest of the year."
Bark Beetles, which kill Western trees when they lay eggs in their trunks, have destroyed millions of acres of forests in the Rocky Mountain West over the last several years in what is considered to be one of the worse outbreaks in recorded history.
The large swaths of dead trees place certain parts of the West at dramatically heightened risk for damaging forest fires.
Tuesday's scheduled hearing was in regards to a bill Udall is sponsoring that would provide the Interior Department and Forest Service with resources to contain fires related to bark beetles.
Calling all HuffPost superfans!
Sign up for membership to become a founding member and help shape HuffPost's next chapter