WASHINGTON -- Sens. Mark Udall (D-Colo.) and Ron Wyden (D-Ore.) will introduce legislation to limit the federal government's authority to collect data on Americans, their offices announced Friday.
The bill would require that data collection be preceded by a "demonstrated link to terrorism or espionage." The senators will formally file the legislation next week, a spokeswoman for Udall told The Huffington Post.
"Although I strongly believe some authorities under the Foreign Intelligence Surveillance Act provide valuable information that helps protect our national security, Americans with no link to terrorism or espionage should not have to worry that their private information is being swept up," Udall said in a statement. "This legislation strikes the right balance in protecting our homeland while also respecting our Constitution and Americans' widely cherished privacy rights."
Wyden said that disclosures about the National Security Agency's phone records collection program and data-mining of electronic communications overseas have "made clear to the American people that the law is being interpreted in a way that damages their civil liberties and that the system has been set up to keep Americans unaware of the intrusion."
"When you combine this proposed bill with legislation introduced to declassify FISA court rulings, we are well on our way to better protecting those liberties and promoting an informed public debate," he added.
Udall and Wyden, who serve on the Senate Intelligence Committee, have hinted at the scale of the government's surveillance methods for years. When The Guardian and The Washington Post reported on the NSA programs last week, Udall said he acted "in every possible way short of leaking classified information."
Their bill is the latest in a series of legislative responses to the revelations surrounding the NSA programs. Earlier this week, Sens. Jeff Merkley (D-Ore.) and Mike Lee (R-Utah) introduced legislation to declassify the legal opinions used by the Foreign Intelligence Surveillance Court to justify the the NSA's surveillance programs. Both Udall and Wyden have signed onto the Merkley-Lee bill, which Senate Majority Leader Harry Reid (D-Nev.) said he would "take a look at." Another bill by Sen. Rand Paul (R-Ky.) would prevent the government from seizing the phone records of Americans based on "probable cause" without a warrant.
But despite the swift push by some lawmakers to make changes to the NSA programs, the White House and congressional leaders have shown little appetite for new legislation. President Barack Obama and leaders of both parties in the House and the Senate staunchly defended the surveillance as critical to national security. The president told reporters last week that "every member of Congress" was briefed on the programs, though many lawmakers, including Udall and Wyden, have disputed that claim.
Before You Go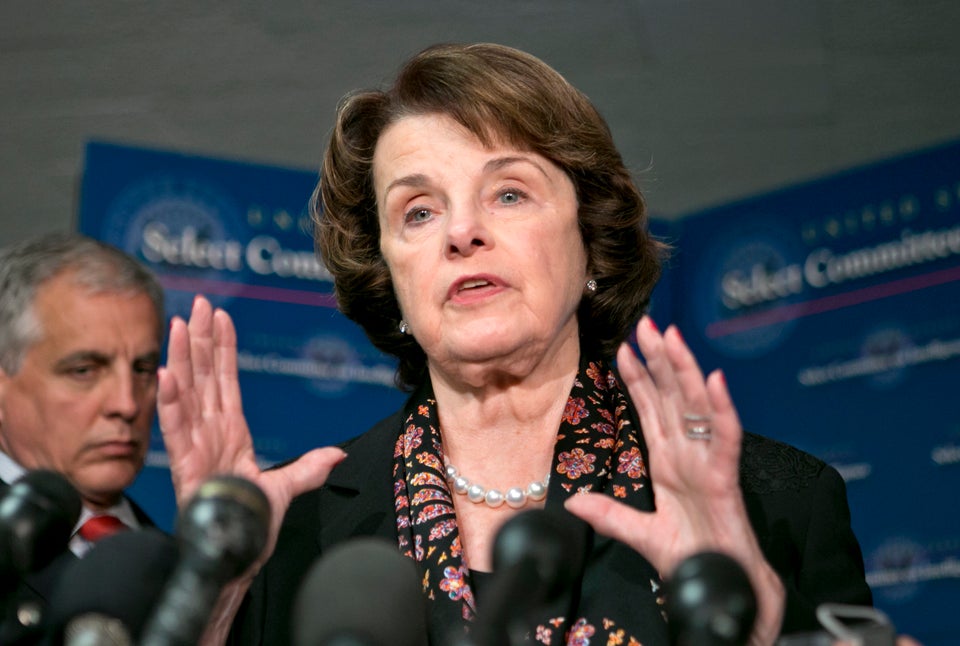 Politicians React To NSA Collecting Phone Records
Popular in the Community