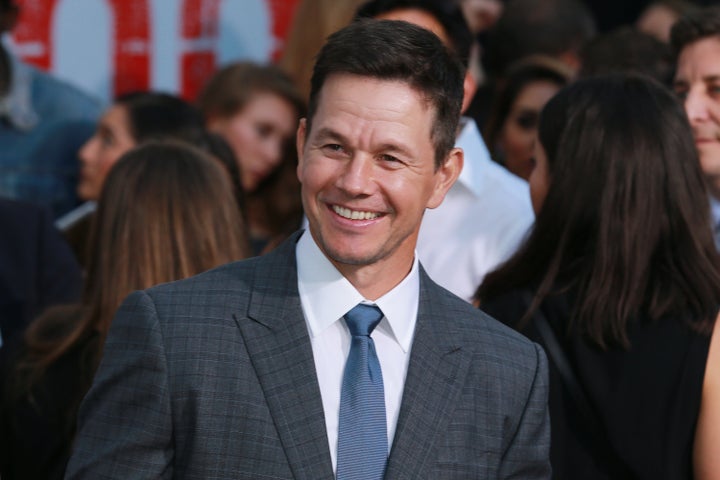 If you've ever wanted to wake up next to Mark Wahlberg (don't @ me, but those Calvin Klein commercials were very formative), now's the time to deeply consider all your life choices.
The only enthusiast for the Oscars' now-defunct Popular Film category shared his "typical daily schedule" during a recent Q&A on Instagram, and to everyone's surprise, his day begins promptly at 2:30 a.m.
What follows in the next 17 hours before he goes to bed at 7:30 p.m. (!) is a truly baffling series of events, including three scheduled snack times, a 90-minute morning shower, daily cryo chamber recovery session, multiple workouts and a 30-minute slot for "prayer time."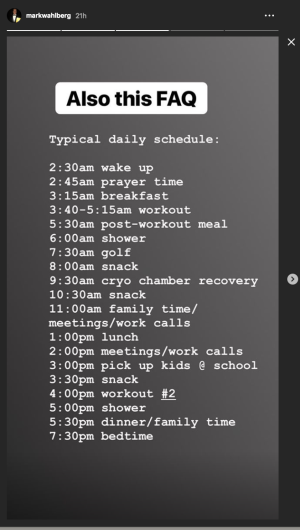 The 47-year-old actor is, of course, a fitness enthusiast ― he's even created his own pre-workout supplement ― so it's no surprise his life revolves around the gym, especially if you've been following him on social media.
'If you're doing the right things, then there's enough time in the day to get it all done," he told Men's Health about his routine. "There's no way I'm going out, eating dinner, drinking wine," he told the magazine. "I literally go home and go to bed. If I finish work at 8pm, I try to be in bed by 9pm. You gotta put the work in. Then you gotta get the rest and recovery."
Wahlberg is currently attempting a 47-day workout challenge with a team of trainers, doctors and chefs by his side as he pushes his body to new limits to stay fit for an upcoming movie.
He's been documenting his progress from abs to more abs on Instagram, where he also encourages his fans to follow by example.
Twitter users were predictably stunned by the "Mile 22" star's jam-packed day and shared some hilarious reactions to his schedule.