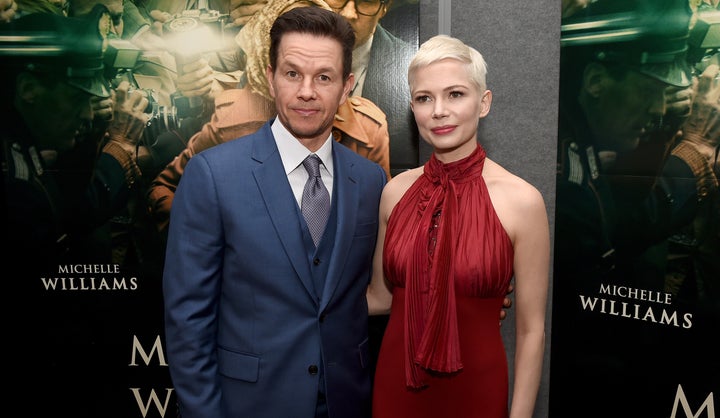 Mark Wahlberg knows we still have a "long way to go" before women and men are paid equally.
"We want to continue to make sure that everybody feels that we're having equal opportunity and equal pay for everybody," the actor told Extra on Wednesday evening at CinemaCon while promoting his upcoming film "Mile 22."
Wahlberg, 46, was put in the hot seat in January when it was reported that he made over 1,000 times more than his co-star Michelle Williams for their work on the film "All The Money In The World." USA Today reported that Wahlberg earned $1.5 million for the reshoot of the movie (actor Kevin Spacey was replaced in the film after allegations of sexual assault emerged against him) while Williams received less than $1,000.
"If there was a discrepancy in what we were doing in making the movie, we have a long way to go," Wahlberg said. "We need to work together to make sure that everybody gets an equal opportunity out there."
A few days after the initial report of pay inequity on set, Wahlberg announced that he planned to donate his $1.5 million reshoot fee to the anti-sexual violence organization Time's Up, created in January by women in Hollywood.
"I 100 percent support the fight for fair pay," he wrote at the time. "And I'm donating the $1.5 million to the Time's Up Legal Defense Fund in Michelle Williams' name."