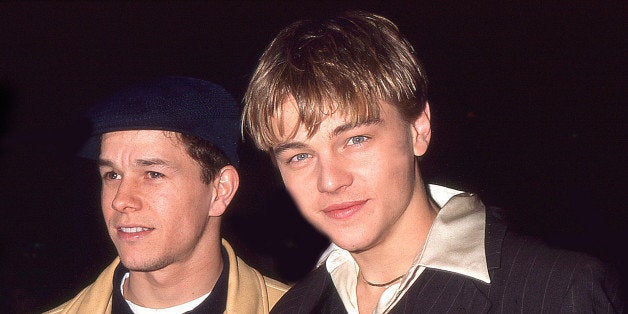 Today Mark Wahlberg and Leonardo DiCaprio consider themselves close friends, but things were not always so rosy for the pair. And Wahlberg feels he still has a little explaining to do.
It's not the first time the star of the upcoming remake "The Gambler," with John Goodman and Jessica Lange, has mentioned the decades-old tiff. But at the film's world premiere Monday night at the AFI Fest in Los Angeles, Wahlberg discussed the origins of their '90s animosity in more animated detail.
Between spurts of laughter, Wahlberg said of DiCaprio: "We had a weird run in at an MTV Rock and Jock basketball game. I was performing in my underwear at half time and I think I had blocked a shot of his. I was a punk. I was a prick. I was not nice to Leo that day."
But Scott Kalvert, who was directing the upcoming film "The Basketball Diaries," saw something in the underwear-modeling, world-traveling rapper and approached him. "He only said this to three people -- Tupac, Will Smith and myself. He said, 'You guys should be actors and you will be actors,'" Wahlberg remembered. "He called me in for the film. Leonardo said, 'No way, I'm not making a movie with Marky Mark.' As did a lot of other people."
But he continued to audition. And his auditions became more and more entertaining. Eventually they convinced DiCaprio to read with Wahlberg.
"Of course I show up eight hours late, by accident. I was in New York and there was a huge snowstorm, so I went to Puerto Rico for the weekend with my entourage. Coming home, my flight gets canceled, I show up late, he's sitting there, pissed," Wahlberg said.
In his defense, Wahlberg says he didn't necessarily feel Leo was right for the part in "The Basketball Diaries" either.
"He wasn't a New York street guy basketball player. I was like, 'I've seen this dude play ball!' So we both had a bit of chip on our shoulder," he said. "But we started reading the scenes -- and I looked at him and he looked at me -- and I was like, 'Oh shit. This guy is good.'"
They gave Wahlberg the part.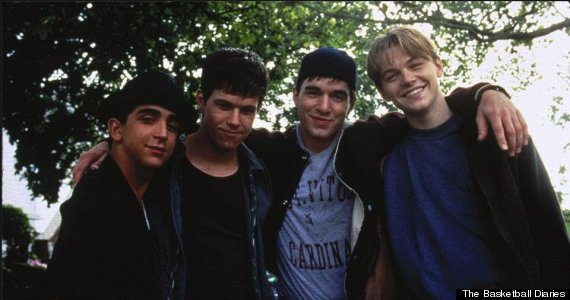 At that point, Wahlberg's blossoming new career as an actor was really more of a bud. He had only shot one film, "Renaissance Man," directed by Penny Marshall and starring Danny DeVito, and that hadn't even come out yet. He was better known for leading the Funky Bunch and making girls scream.
But it's no surprise that as he found success in music and modeling, Hollywood came calling. "Not to play roles that would have given me an opportunity to have a real career, but kind of one-and-done sort of things," Wahlberg clarified. "The first role I was ever offered was to play the white rapper in 'Sister Act 2.' I wrote a little rap about Whoopi Goldberg, but I declined that part."
Penny Marshall, on the other hand, had lured Wahlberg to New York to meet with her and DeVito for "Renaissance Man."
"It was the first time I felt comfortable in the room. I could identify with them. They were neighborhood people," said Wahlberg. "Penny said, 'Why don't you want to act? You're acting anyway. You're acting like a tough guy. You should give it a try.'"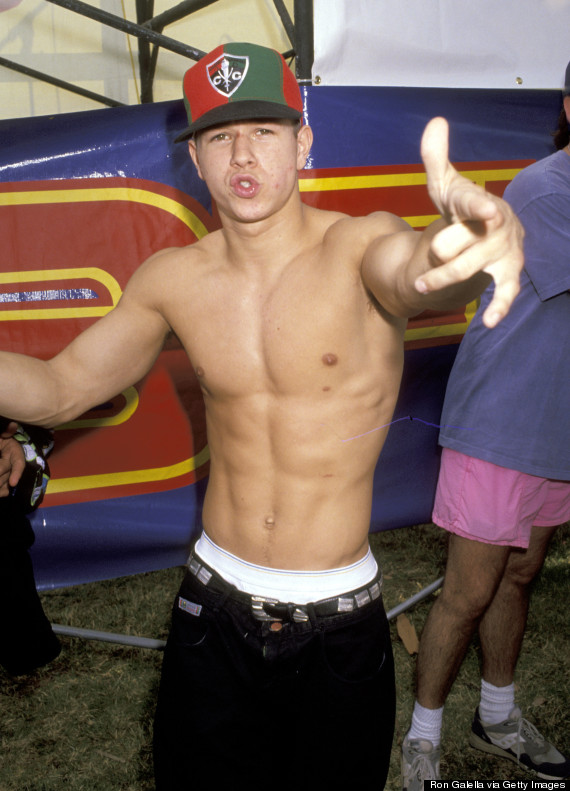 After that, Wahlberg decided he would only do music overseas so he could make money and would never do a film for the dollar amount. "I wanted to find roles that would help me grow as an actor. So I would runaround overseas, rap, and then come back here and pursue my dream of becoming a respectable actor."
Wahlberg has been in 39 films and was nominated for an Academy Award for his role in Martin Scorsese's "The Departed." DiCaprio, who starred in that film, was not. But Wahlberg was quick to point out that DiCaprio scored an Oscar nomination that same year for "Blood Diamond," so no hard feelings.
Wahlberg even revealed that it was DiCaprio who got him a role in the 1996 thriller "Fear," which really put him on the map. DiCaprio met with director James Foley for the role but felt it wasn't for him. He told Foley to hire the rapper Marky Mark. As Wahlberg recalled, Foley said, "What?! Are you out of your fucking mind?" And DiCaprio said, "You should hire this guy."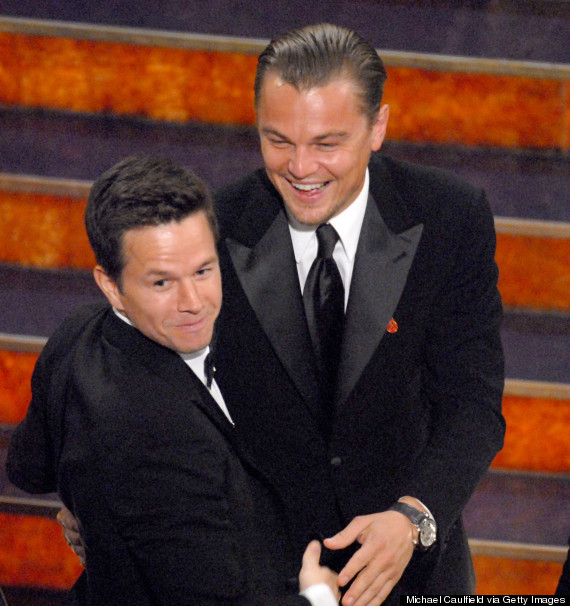 So many years later, being nominated for an Oscar is the ultimate validation. And, for Wahlberg, this goes all the way back to his family roots.
"I never had an interest in acting. But I had a very strong love of cinema. My dad was a huge movie fan and he was also a teamster," Wahlberg said. "I was the youngest of nine, so I would be home alone and my dad would come home after work and say, 'Let's go to the movies.'" The first movie he took him to was "Hard Times," with Charles Bronson. He was 7 years old.
"My dad was never impressed with the paychecks when they started rolling in. It wasn't until I got nominated for the Oscar that he said, 'Now you can consider yourself a real actor,'" Wahlberg remembered with a giggle. "He told me how he would watch the Academy Awards every year when he was a kid and how much it meant to him. So that was very special just because of that."
Before You Go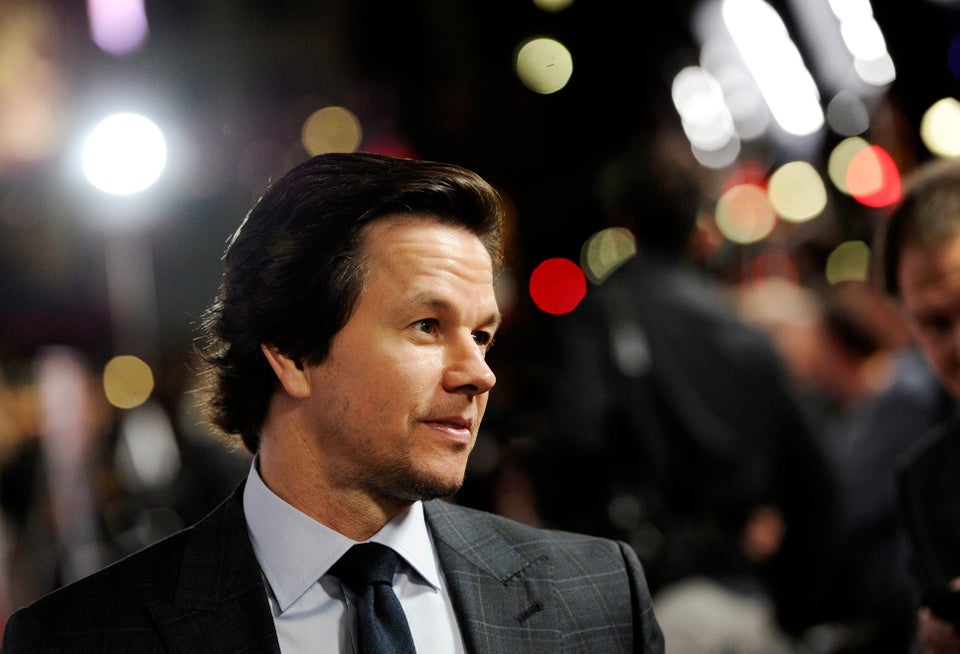 "The Gambler" Premiere
Popular in the Community