"They're spending so much money to pull the wool over the audience's eyes with these effects-driven movies," Wahlberg said, while adding that the media is "targeting" the current run of expensive Hollywood blockbusters. "It's not like 'Jurassic Park,' where you saw something groundbreaking and innovative and said 'Holy ... I gotta see that. Every end-of-the-Earth movie kind of feels the same."
For its part, "The Lone Ranger" is not an end-of-the-Earth movie, but it did cost a reported $250 million. Despite $175 million in global grosses, the Depp film could wind up costing Disney $190 million in losses.
In an interview with Yahoo UK, Depp argued that "The Lone Ranger" wasn't necessarily a big film, which is why he felt critics and journalists were unfair in their coverage. "I think the reviews were written seven or eight months before we released the film," Depp, who played Tonto in "The Lone Ranger," said. "I think the reviews were written when they heard Gore [Verbinksi] and Jerry [Bruckheimer] and me were going to do 'The Lone Ranger.' They had expectations that it must be a blockbuster. I didn't have any expectations of that. I never do. Why would I?"
Which, of course, raises the question: Why did "The Lone Ranger" cost so much to produce? Or, as Wahlberg put it to The Times, "They're spending $250 million for two dudes on a horse? Where's the money going?"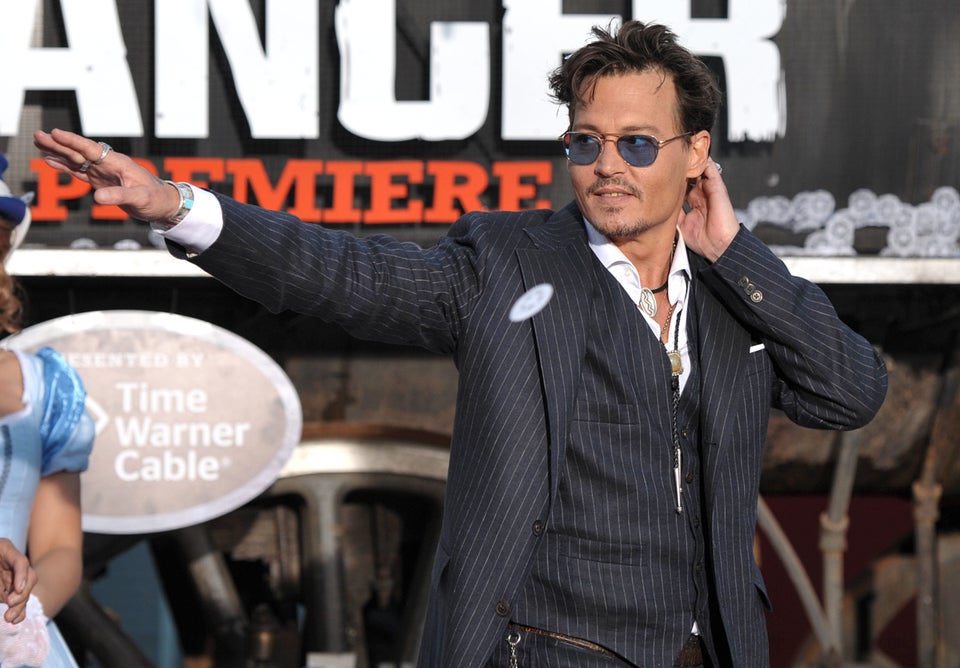 'The Lone Ranger'
Popular in the Community