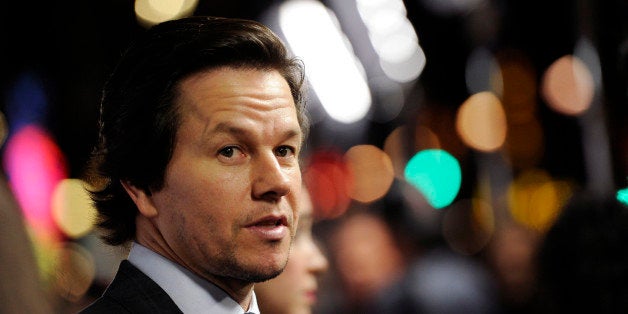 Like so many people, actor Mark Wahlberg made some very serious mistakes as a teenager -- and like many individuals who have committed crimes in their past, he has turned his life around. Now, like many reformed ex-offenders, he is seeking an opportunity to live his life without the stigma of a criminal conviction on his record.
Here's the story. Last week, news broke that Wahlberg is petitioning the governor of Massachusetts for a pardon for crimes he committed more than 25 years ago -- noting that a pardon "would be a formal recognition that I am not the same person that I was on the night of April 8, 1988" as well as "formal recognition that someone like me can receive official public redemption if he devotes himself to personal improvement and a life of good works." According to news reports, Wahlberg has stated that the reasons he's seeking a pardon include wanting to obtain a concessionaire's license for his restaurant business and to be able to work more closely with local law enforcement helping at-risk children.
Certainly, Wahlberg's petition is of paramount importance to him. But his effort to clear his name helps bring national focus on the plight faced by so many reformed ex-offenders in this country, especially here in New York, which is one of the minority of states that still has no expungement or sealing law applicable to most adults who are convicted of crimes, either felonies or misdemeanors.
After his transgressions, Wahlberg went on to achieve modeling success and international film stardom. His criminal record did not bar him from fame and fortune in his field. But Wahlberg is a rare exception. Most ex-offenders are left to permanently struggle with the impact of a criminal conviction on their records -- hampered by barriers in the areas of employment, housing, education and other facets of their lives. While a pardon might help Wahlberg do more in his philanthropic and civic endeavors, for millions of non-celebrity ex-offenders and their families in New York State criminal record sealing or expungement would help pay the rent and put food on the table.

Although there have been a number of promising developments over the past few years toward making criminal record sealing in New York a reality, there is still no remedy for most deserving ex-offenders who have turned their lives around. A proposal by Chief Judge Jonathan Lippman, echoing the work done in this area by the New York State Bar Association Criminal Justice Section Sealing Committee, appears to be at a standstill. It is feared that the issue of criminal record sealing will not see further advances in the year ahead -- and may never become a reality for the many deserving New Yorkers waiting for that all-important second chance.
If Mark Wahlberg has proven that he has turned his life around and is deserving of a clean slate, so, too, have thousands of New Yorkers. Their need for a second chance seems much more urgent. Perhaps the attention that the Wahlberg pardon request is currently getting in the media will stimulate public discussion -- and executive and legislative action -- to help all the ex-offenders less fortunate than Wahlberg who have paid their debt to society and are ready for the chance to become productive members of their communities.