 Mark Wahlberg is well–known as an actor, producer and even rapper. However, none of these things are as important to him as his religion.
In a recent interview with Parade Magazine, Wahlberg opened up about the importance of his Irish Catholic background. "It's the most important part of my life," he explained. "I don't try to push it on anybody and I don't try to hide it."
The proud Bostonian tries to attend church twice every Sunday. For Wahlberg's wife, Rhea Durham, and their four kids, Sundays often revolve around the church schedule. "If the kids are good, I'll have doughnuts for them at 6:30 in the morning, and I'll say, 'You guys gotta let Mommy sleep in!' I'll go to church at 7:30 and everybody will be eating breakfast when I come home. Then we'll go to church again at 10:30, if things aren't too hectic. Or if one of the kids has a game we'll watch them play. It's a nice family day," the actor told Parade.
However, for Wahlberg, faith is more personal than just a weekly family tradition. In a 2010 interview with the Catholic Herald, the "Lone Survivor" star credited losing faith for his darkest times and finding it for his brightest. "Once I focused on my faith wonderful things started happening for me," he recalled.
Support HuffPost
The Stakes Have Never Been Higher
Related
Before You Go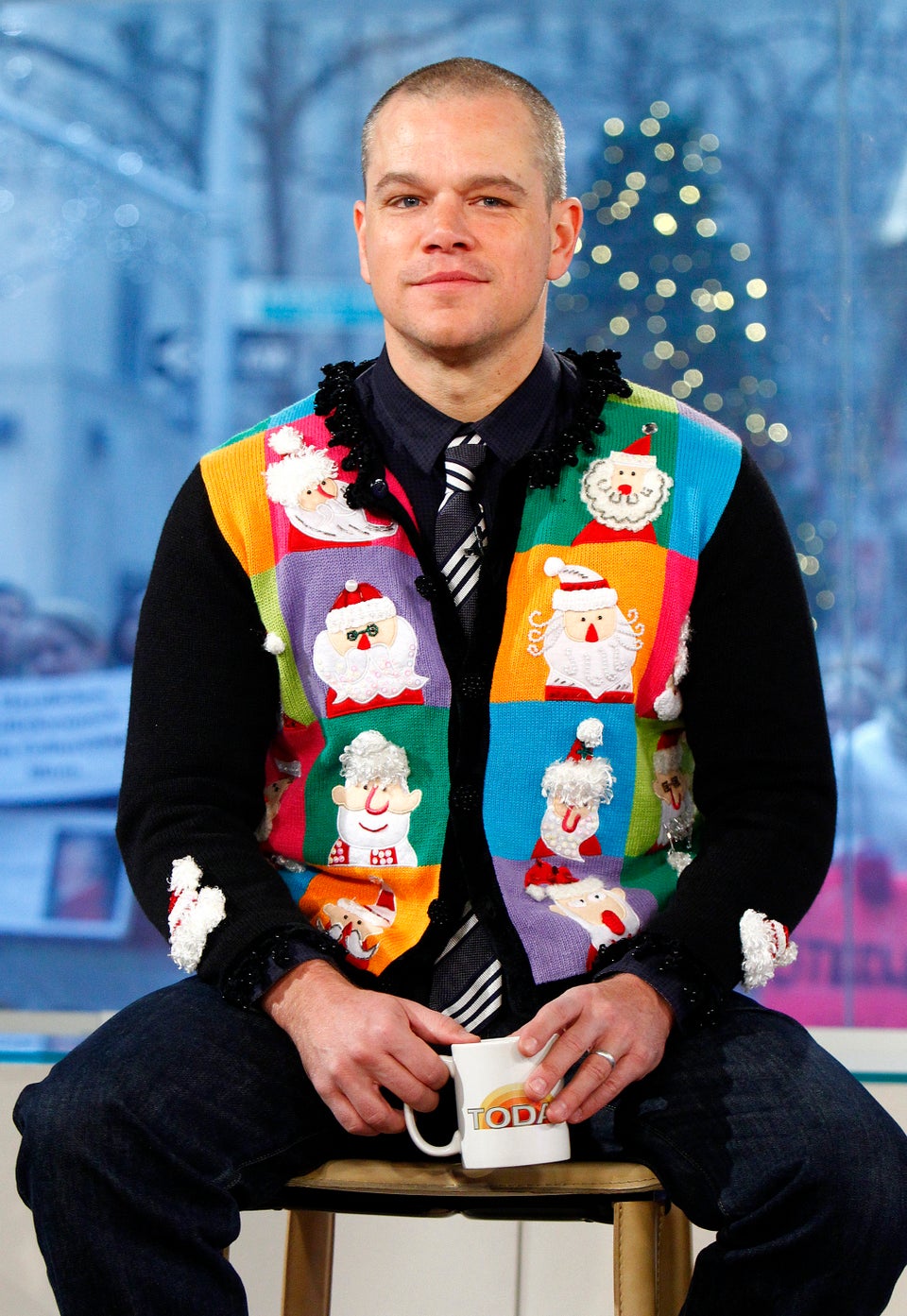 Celebrities Wearing Ugly Christmas Sweaters
Popular in the Community