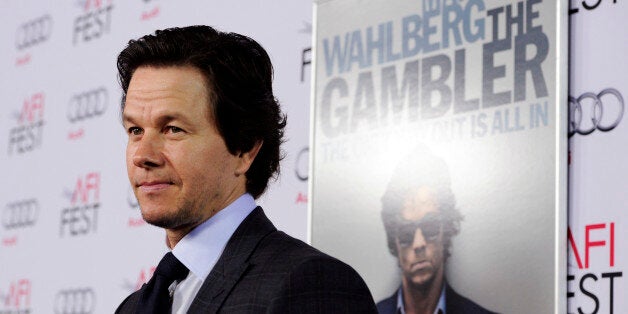 "[Wahlberg] was young and reckless but I forgive him now. Everyone deserves another chance," Trinh told the Daily Mail. "I would like to see him get a pardon. He should not have the crime hanging over him any longer."
The 59-year-old Trinh said he doesn't hold a grudge against the actor and would like to meet him in person.
"He paid for his crime when he went to prison. I am not saying that it did not hurt when he punched me in the face, but it was a long time ago," he told the U.K. paper. "He has grown up now. I am sure he has his own family and is a responsible man."
Additionally, Trinh cleared up reports that Wahlberg blinded him in his left eye, when he hit him.
"I was not blinded by Mark Wahlberg. He did hurt me, but my left eye was already gone. He was not responsible for that," he said.
"Everyone has an opinion and has a reason why they think I'm doing it. I've been working very hard to correct a lot of mistakes that I made since the day that I woke up and realized, 'You know what? I need to be a leader instead of a follower,'" he said.
The actor wanted to clarify that he's not trying to use his celebrity or success to say that he feels entitled to be pardoned, and said prepared regardless of the outcome.
"I will continue to do that whether the pardon is granted or not," he said.
"The graciousness, the kindness in his heart to forgive me anyway for my unnecessary and horrible actions … " Wahlberg told Vulture, pausing for a long time before he continued to speak. "You know, there are many things that I've dealt with in my past, and being a devout Catholic and knowing that I can't be forgiven unless I can forgive, I just thought that what he said was very special. I was overwhelmed with emotion."
CORRECTION: A previous version of this article switched the assaults Wahlberg committed against Johnny Trinh and Thanh Lam in 1988. Wahlberg attacked Lam first, hitting him in the head with a five-foot-long wooden stick while Lam was carrying two cases of beer. Wahlberg attacked Trinh second and punched him in the face.
Popular in the Community