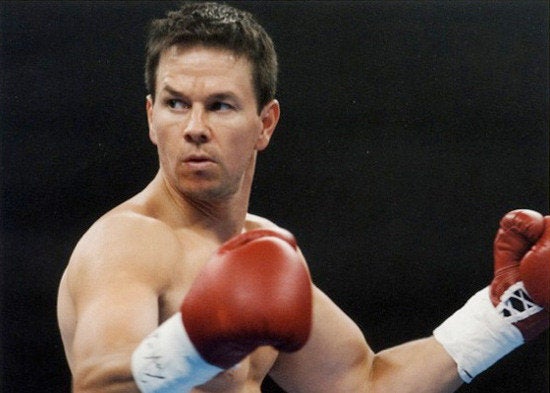 It's amazing what a few Oscar wins will do for you.
It took Mark Wahlberg years to get his hit film "The Fighter" to get produced, and now, following critical success and Oscars for co-stars Christian Bale and Melissa Leo, Wahlberg is already working on a second film.
Wahlberg appeared on the red carpet at the Oscars on Sunday, and talking to Mario Lopez, he talked about how proud he was of his real-life boxing and brotherhood story -- and revealed his vision for number two.
"Now we're gonna talk about doing No. 2. We're gonna do the Ward/Gatti trilogy and make it real," Wahlberg said.
"Irish" Micky Ward, the boxer that Wahlberg plays in the film, ends the film by winning his first title belt. However, that fight, as climactic and important as it was, actually wasn't Ward's biggest fight.
In 2002, Ward began a trio of matches with highly rated champ Arturo Gatti. Those fights were instant classics, with the latter two being named Ring Magazine's "Fight of the Year" for 2002 and 2003. After the fights, Ward announced his retirement.
With "The Fighter" not just gaining awards for Leo's and Bale's amazing performances, but also receiving Oscar nominations for Best Picture and Best Director, among other honors, it should be much easier to get a sequel done. But will Christian Bale have to lose all that weight again to play half-brother Dickey?
This spring, Wahlberg will film in "Family Guy" creator Seth MacFarland's movie "Ted," a comedy about a man controlled by his teddy bear, a bit of a change of tone.
WATCH
:
REAL LIFE. REAL NEWS. REAL VOICES.
Help us tell more of the stories that matter from voices that too often remain unheard.