To say this year has been unkind to young adult adaptations would be an understatement. In February, "Beautiful Creatures" opened with just $7.5 million in ticket sales, this despite being based on the popular YA novel by Kami Garcia and Margaret Stohl. In March, "The Host," an adaptation of "Twilight" author Stephenie Meyer's YA novel, underwhelmed with an opening of $10 million. Last weekend, it was "Mortal Instruments: City of Bones" that stumbled: the adaptation of Cassandra Claire's popular YA series grossed only $14 million in its first five days of release. Even the first trailer for the adaptation of Veronica Roth's "Divergent," the series many have pegged as the heir apparent to "The Hunger Games," was met with a few shrugs after it debuted during the MTV Video Music Awards pre-show on Sunday.
This is the world that Mark Waters' adaptation of Richelle Mead's "Vampire Academy" is coming into next year. Not that the "Mean Girls" director is too worried.
"The marketing materials that people will see for this will have a different feeling than the materials you might see for 'Beautiful Creatures' or 'Mortal Instruments' or a movie like that," Waters told HuffPost Entertainment by phone from London last week. "You see that slightly overly sincere tone [in those trailers], which plays things with a deadly, dreadful seriousness. I think you can see in our trailers -- even in the teaser trailer -- that there is a little bit of that cheeky humor. It's about keeping that humor and that subversive energy in the materials. Then people will realize that this is something not like the other stuff in the marketplace. This has the potential to be really fun."
Indeed it does: "Vampire Academy" was written by Daniel Waters, Mark's brother and the man responsible for the seminal high school movie "Heathers."
"It never devolves into something that is so resolutely serious that you find it too sincere or boring," Mark said of the script. "On that level, I liked that it was going back to high school and still exploring the same ideas that Dan did in 'Heathers' and I did in 'Mean Girls,' but doing it in this different context -- which had opportunities for a lot of suspense and action."
With "Vampire Academy" out in theaters on Feb. 14, 2014, HuffPost Entertainment spoke to Waters about adapting Mead's book for the big screen, why he's the right person to direct his brother's script, and the legacy of "Mean Girls."
Did you have any apprehension going back to a high school setting for a film after so thoroughly acing that genre with "Mean Girls"?If I was doing another straight-up high school comedy with locker doors slamming, then it would be something I would avoid. The fact that this was based on this book series that Richelle Mead created with this really cool mythology about a race of vampires who exist around us, but are hidden from us -- all of that made the whole thing interesting to my brother and I. We liked the idea of exploring the dynamic of trying to get along in high school and trying to survive enemies who are in your midst -- all these normal high school things -- but with the added element that there's a whole other race of vampires trying to kill you at the same time. I think my brother was able to inject a lot of his humor and wit into the screenplay, and we were able to keep this slightly funny, slightly aggressive and clever tone throughout. Even when things are happening that are deadly serious with really high stakes.
With "Mean Girls" and "Heathers," you and Dan have corned the marketplace on almost four decades of teen movies. Had you always wanted to work together?Yeah. Over time we've tried to develop certain things. There were a couple of times that we even worked on a script together, but just never got around to setting up the movie. But I was really excited by my brother's writing on this. I realized this could be something that could elevate beyond the genre. I think I get my brother's writing more than most people. There's the potential for reading my brother's writing and getting lost in the language, because the language can be really intricate. Even from him: Dan's directed two movies himself based on his own screenplays and I don't think even he gets how to direct his material as well as I do. I feel like I see his writing and know exactly how to keep it grounded and light and funny. Like Tina's writing on "Mean Girls" was really dense writing, but that was part of the joy of it. We'll take this incredibly dense and intense script and make it a movie that is nimble and light on its feet. I think that's much more fun to do than to have a script that's undernourished and you're trying to pump it up and make it something that it's not.
How much input did Richelle have on this project?Very early on, Danny and I flew to Seattle and took her and her husband to lunch. We sat for hours and talked about all of the books and how things would play out over the series. We talked about the screenplay, which, thankfully, she loved. She thought it was really loyal to the books, but at the same time enhanced some of the humor and the action in a way that she found really pleasing. She thought it was doing her story justice, so we started off on a good foot. From that point on, we just stayed email buddies and anytime I had a question about anything -- even the smallest thing, like what a character's hair color should be or what magic should this vampire practice -- I would contact her to get the facts straight from the source.
As evident from "Freaky Friday" and "Mean Girls," you have a talent for casting young stars. How difficult was it finding Zoey Deutch for the part of Rose?We saw hundreds of people for that part, and there was something about Zoey where she didn't look physically like I had imagined the part. I imagined someone who looked more like an Olympic athlete. Zoey's not, but she basically worked her ass off and spent months training to bulk up and get muscle and learn how to fight. But that's not how she looks at first. There was just something about what she brought to the performance, which was this attitude and energy and this strength and confidence, as well as the facility to deal with the very intricate dialogue and make it real and make it funny. There was nobody really close to her in capturing Rose's essence. She was able to nail it on the head.
When did you realize "Mean Girls" had become a legitimate cultural touchstone for an entire generation?Interestingly enough, I would say I didn't really appreciate the lasting appeal of "Mean Girls" until I cast this movie and met my young cast. Everybody in my cast aged 18 through 24 all confessed to me that they loved it. Like Sarah Hyland, who plays Natalie, she said, "I saw 'Mean Girls' in the theater when I was 13 and it changed my life. I saw it 20 times." Zoey Deutch too. They can quote entire passages from the movie and do Kevin Napoor's rap from end to end, word perfect. I was like, "Wow, you guys really liked that movie!" It has had this impression on a whole generation of kids growing up, beyond the people who were the target audience when it came out, where they look upon it literally as, "Of course, that was a classic from my youth." I'm sure there are movies like that for me, too. I look back to John Hughes movies like that. So, I'm glad its a touchstone for them.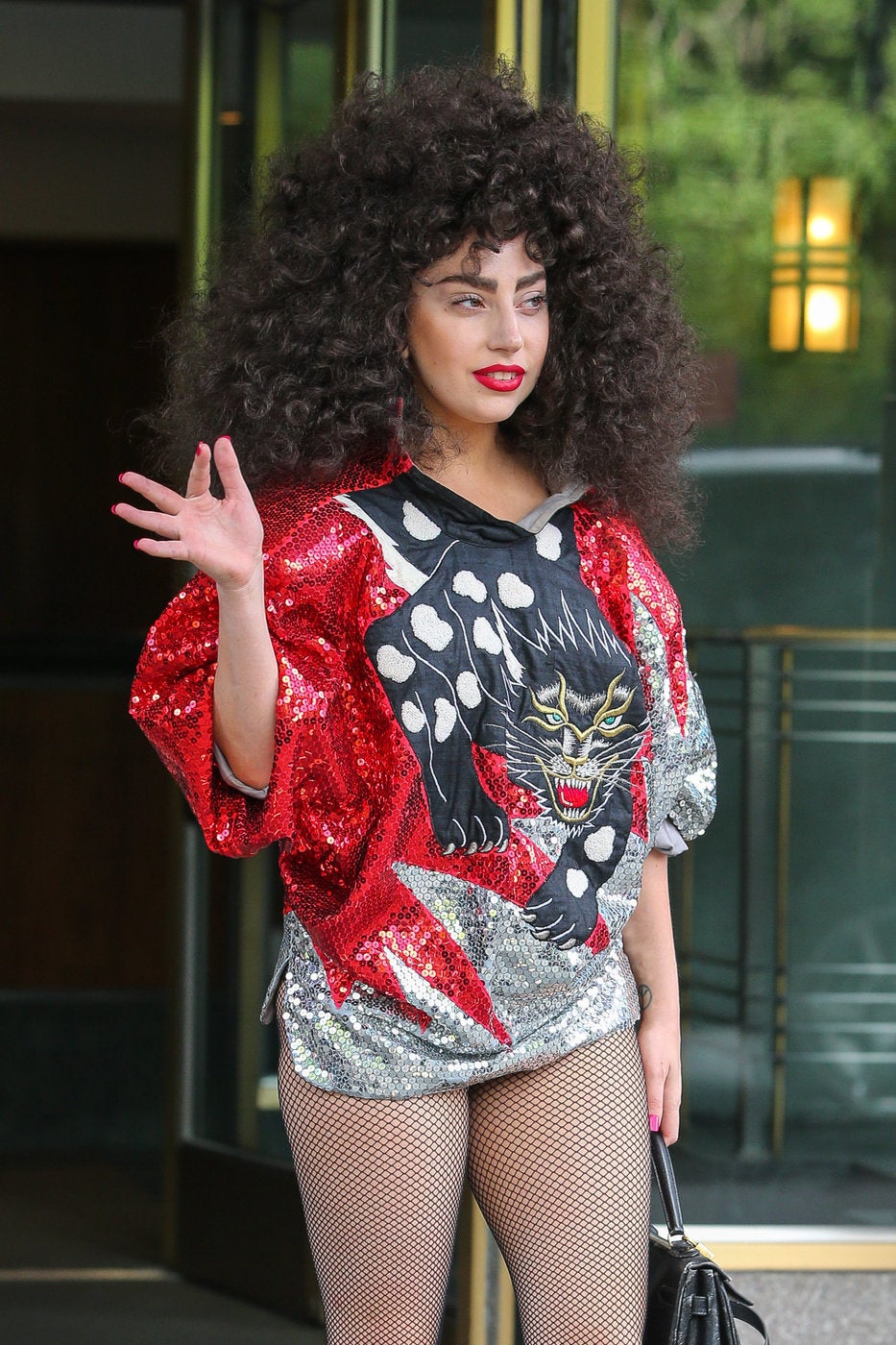 Celebrity News & Photos
Popular in the Community