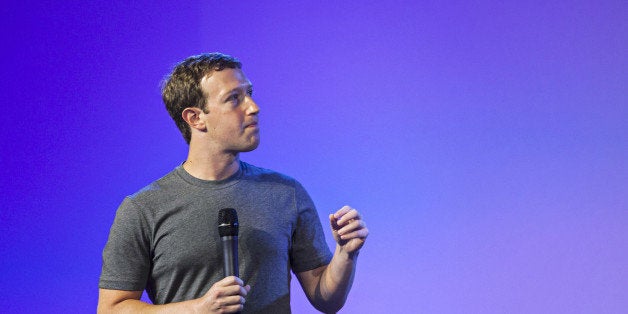 If Apple were truly looking out for its customers' best interests, it would charge a lot less for its gadgets, Mark Zuckerberg said in a recent interview with Time magazine.
"A frustration I have is that a lot of people increasingly seem to equate an advertising business model with somehow being out of alignment with your customers," the Facebook CEO told Time in an interview that will be in the magazine's Dec. 15 issue. "I think it's the most ridiculous concept. What, you think because you're paying Apple that you're somehow in alignment with them? If you were in alignment with them, then they'd make their products a lot cheaper!"
Zuckerberg's comments come about three months after Apple CEO Tim Cook slammed free online services in an open letter he wrote in the wake of the iCloud privacy and security scandal. At the time, Apple was under fire for a hack that exposed nude photos of celebrities.
Cook attempted to play up Apple's dedication to its customers by saying that some of its rivals who offer free services turn their customers into products by using them to sell ads.
"When an online service is free, you're not the customer. You're the product," Cook wrote. And while he didn't call out any companies by name, many interpreted the comments to be directed at tech giants such as Google and Facebook.
"Our business model is very straightforward: We sell great products," he continued. "We don't build a profile based on your email content or web browsing habits to sell to advertisers. We don't 'monetize' the information you store on your iPhone or in iCloud. And we don't read your email or your messages to get information to market to you."
Apple did not respond to The Huffington Post's requests for comment Sunday morning.
This concept of the customer being the product is one that upstarts like Ello have tried to capitalize on. In its mission statement, the ad-free social network that bills itself as the anti-Facebook tells users that on Ello, "You are not a product."
Zuckerberg isn't too concerned about the competition. As Wired noted back in September, Ello will eventually have to find a way to make money, whether that's by charging users or collecting donations.
"Our mission is to connect every person in the world. You don't do that by having a service people pay for," Zuckerberg said.
Popular in the Community